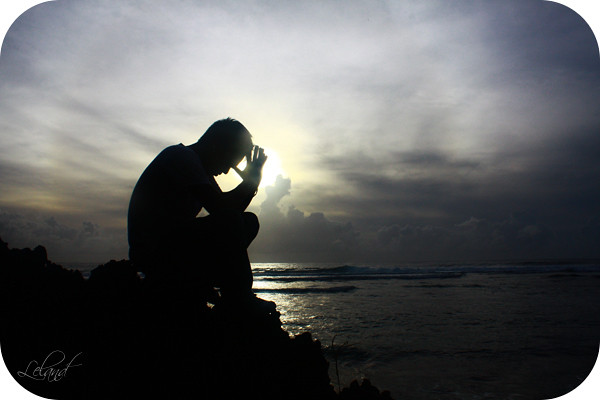 Anyone in the throes of spiritual battle? Take heart. You're not alone. I've struggled—and continue to struggle at times.
I wrote the prayer below almost twenty-five years ago during such a time in my life. I pray it will remind us all today to cry out to the One who alone can empower us to stand:
"Dear Lord, it seems like spiritual battles have been coming at me right and left, and I am finding out just how real spiritual warfare is. The enemy is definitely trying to bring me down.
I've noticed how the battle becomes especially intense when I'm trying to move forward with something you have called me to do. Satan really does attack. He really gets serious, and he really does want to stop me. I know he wants to ruin my witness, too. I guess I can take comfort in the fact that if I'm being attacked, I must be on active duty.
Oh Lord, help me to recognize and withstand the tactics of Satan. Some are easy to spot, like major temptations or doubting you and your Word. Others are more subtle, though, like time wasted on worries, fears, or feelings of false guilt.
Father, I know Satan wants to rob me of my joy in you and render me ineffective or even damaging to your work. If he can keep me preoccupied with myself, he will have accomplished much of his task.
Protect me from the evil one, O Lord, and help me to fight against him with all of your might."
"Therefore put on the full armor of God, so that when the day of evil comes, you may be able to stand your ground, and after you have done everything, to stand." Ephesians 6:13 NIV
*What helps you during the midst of a spiritual battle?
*The new issue of Life Notes, my quarterly inspirational newsletter with a giveaway in every regularly scheduled issue, came out earlier this month. It's not too late to receive it. Sign-up is free! Temporary problem with Life Notes sign-up. To sign up, just contact me.
*For info about my book Mother of the Bride and also my Wedding Inspiration cards, check out my Books/My Work page.