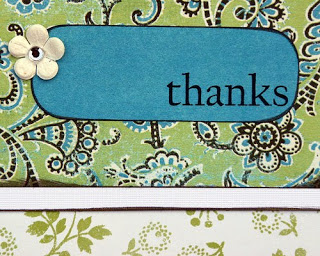 Happy November! To kick off this month of Thanksgiving, how about a Life Notes Subscriber Appreciation Giveaway? Life Notes is my free quarterly inspirational newsletter, and the November issue that's coming out this week marks the beginning of my second year of publishing it.
So to celebrate that anniversary and to say "thank you" to all those who have subscribed, one lucky subscriber will win a $25 gift card to Barnes & Noble! (Hey, a writer has to support a bookstore!) I wish everyone could win, but alas, I'm living in the real world here :)
This is how it will work — all those who are currently subscribed to Life Notes will automatically be entered in the giveaway, and any new subscriber who signs up by noon (CST) Nov. 22nd will be entered automatically as well. Sign up is to the right on the blog sidebar.
So…happy month of thanks to you and welcome to the easiest giveaway ever! You don't even have to leave a comment on this post — just make sure you're signed up for the newsletter. Easy as that.
Who do you need to thank this month? Why not have your own little appreciation giveaway and give the gift of thanks to someone in your life during the coming days. And remember — I appreciate each and every one of you!
"…I thank my God through Jesus Christ for all of you…" Romans 1:8a

Flickr photo by Fern R