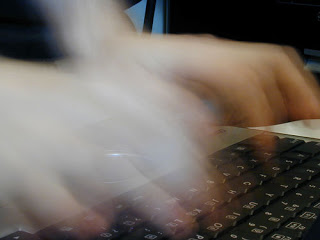 While students and teachers (my husband included) are immersed in back-to-school activities, it's time for me to get back to the business of writing my usual style blog posts. Time for Photo Fun allowed me a much needed blog-writing break the past several weeks, but now it's time to get back at it. And what better way to kick it off than with a giveaway?!
So…to celebrate school, books, writing, and learning, I'm offering the "Back At It" Giveaway — a $15 Barnes & Noble gift card to one lucky commenter. To be entered in the drawing, just leave a comment on this post by noon (CST) Aug. 29th. If I don't know you personally or cannot contact you via your own blog, be sure to leave your email address in your comment or you won't be eligible for the drawing.
To make it a little more fun, tell me what you'd like to buy with the gift card if you get the chance. Is there a particular book you've been wanting to read? Or maybe you'd like to get a new journal or pick up a few magazines you don't normally treat yourself to. What would it be? Go ahead and dream — you might be the winner! :)
While I'm busy getting back at it here on the blog, what do you need to get back at? Maybe your exercise program or healthier eating? Maybe some of those New Year's resolutions or goals? Sometimes there are things in our spiritual lives that we need to get back at as well. Time in God's Word, prayer, serving, loving… Whatever it is, now is a good time to start. Let's get back at it together!
"And as for you, brothers, never tire of doing what is right." 2 Thessalonians 3:13
*Flickr photo by striatic, Creative Commons License