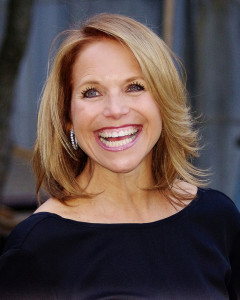 Mother of the Bride, set your DVR to record Katie on Wednesdays in February. She announced on her January 16 show "Katie Gets Wedding Fever" that they will be doing a special series of wedding shows in February called Wedding Wednesdays.
Wedding Wednesdays are sure to include lots of ideas, tips, and advice. And how great will it be to get some of your wedding help via a fun avenue like Katie's show?
What makes it extra interesting is that Katie herself is a bride-to-be right now. Not only will that make it lots of fun, but I bet it will be super helpful since we'll be hearing from someone currently in the wedding planning trenches.
Maybe you can even plan to watch the shows with your daughter, MOB. Have some snacks on hand and be ready to jot down the ideas that catch your attention. Afterwards, you and your sweet girl can compare notes and brainstorm all things bridal. Sounds like fun to me—enjoy!
*Where are you and your daughter finding some of your favorite ideas?
*Flickr photo by David Shankbone
*The next issue of Life Notes, my quarterly inspirational newsletter, will come out in next week. Sign-up is free and to the right!
*Hop over to my home page and enter the "For You and Your Friend" Valentine's Day Giveaway!