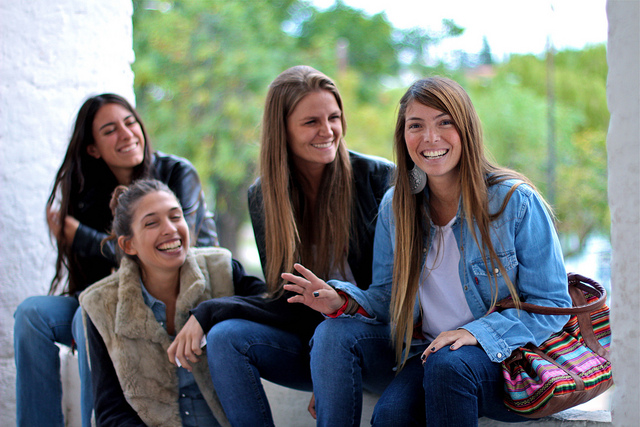 Oh how sweet it is to find a group of people who get you, huh? People with whom you can enjoy meaningful fellowship. On a professional level, I've found this with Fellowship of Christian Writers, the writers group I meet monthly with in Tulsa, and also through writers conferences. On a personal and spiritual level, I've found this throughout my life with other believers in Christ, whether through the local church or a ministry or mission group.
Today let's consider and rejoice in the fellowship we share as God's children. As we read the following Fellowship acrostic, let's thank God for each aspect of fellowship made possible because of our bond in him. And let's fellowship!
Finding others with common passions and goals and joining them.
Enjoying time together and encouraging one another in every way.
Listening to the burdens as well as the delights of fellow members of the body of Christ.
Learning from others' knowledge and experiences and sharing your own.
Owning possessions with open hands and giving liberally to those in need.
Worshiping the Lord together in song, in prayer, and in words of testimony.
Serving alongside one another to minister to others and share the love of Christ.
Helping each other in time of need or to achieve a common goal.
Inviting new folks to join in your activities and groups.
Praying together for needs, common concerns, and for people to come to faith in God.
"We proclaim to you what we have seen and heard, so that you also may have fellowship with us. And our fellowship is with the Father and with his Son, Jesus Christ." 1 John 1:3 
*What aspect of fellowship do you most enjoy? Which aspect do you struggle with the most?
The next issue of Life Notes, my quarterly inspirational newsletter, comes out in early November. One lucky subscriber (new or current) will receive $15 gift card to Barnes & Noble and a signed copy of my book to use personally, give as a gift, or donate to a library. Sign-up is free and to the right! (If you're on a mobile device, scroll to the bottom of the screen and click View Full Site to find it.)