Mother of the Bride, here's a fun idea for your daughter's bridesmaids—polka dot nails! It might not be something the bride herself wants to do if she wants to go classic and not have her nails draw attention away from her dress or her bouquet, but this could be super fun and cute for the rest of the girls to do if it's done tastefully.
Other design elements to the manicure could be added as well—just the tips in polka dots, a glitter line of some sort, different designs on different fingers, etc. I'll include a few photos below to give you some ideas.
Another thought—polka dot manicures for all the girls could be a special gift from you, the MOB, to all the bridesmaids as the bride gets her nails done too. You could do this in lieu of a bridesmaids luncheon if you'd like. What a fun outing for the bride and her best girls as they get ready to celebrate the big day. Go for it, MOB—they will love you for it!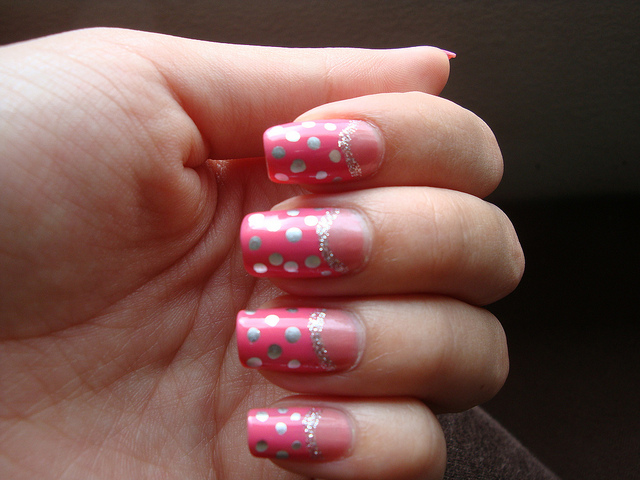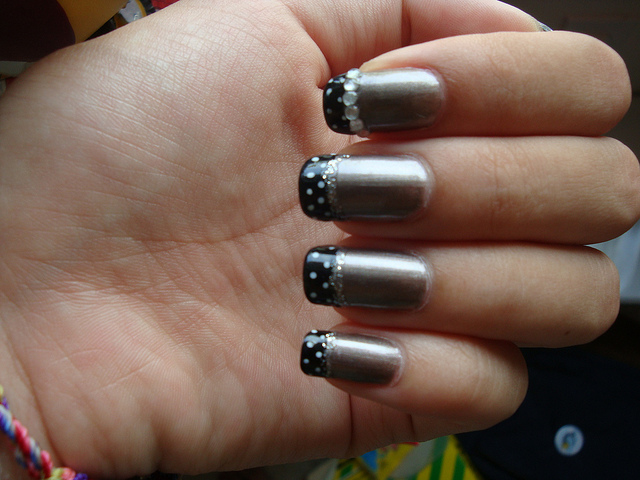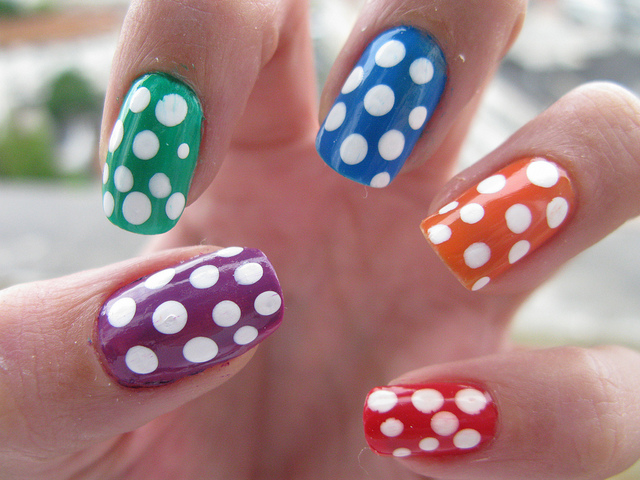 *You might also like to read A Prayer for the Bridesmaids Luncheon, A Fun Gift from the Bride to Her Maids, Fun Gift Idea: Tote Bags for the Bridal Party, and Ten Thousands Villages Gifts for the Bridesmaids.
*For info about my book Mother of the Bride check out my Books/My Work page.
*The next issue of Life Notes, my quarterly inspirational newsletter, comes out in early February. One lucky subscriber (new or current) will receive a $15 gift card to Starbucks and a signed copy of my book to use personally, give as a gift, or donate to a library. Sign-up is free and to the right! (If you're on a mobile device, scroll to the bottom of the screen and click View Full Site to find it.) p.s. If you sign up after Jan. 29th, you will be included in all future Life Notes giveaways but not in this current giveaway.
*Photo credits in order of appearance:
1. Flickr photo by i love nail polish. . .  2. Fickr photo by kittynailpolish  3. Flickr photo by Eye Candy Joanne Duckmanton  4. Fickr photo by kittynailpolish  5. Flickr photo by .Krol.  All with Creative Commons License.