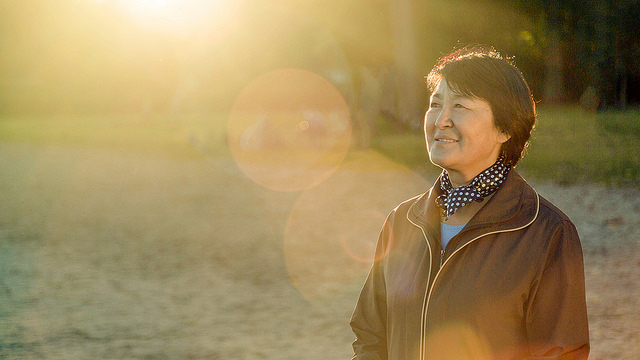 Do you desire to live a life ever-flowing with gratitude? This month's installment of my blog series featuring sentence prayers that invite God's power into important aspects of our lives will help you achieve that very desire.
Since we celebrate Thanksgiving in November and many of us focus on thanks all month long, I hope these sentence prayers for living a life of gratitude will help our hearts grow even deeper in the life-transforming practice of thankfulness. May you be blessed, friends, as you voice these prayers in your own lives!
7 Sentence-Prayers Inviting God's Power—For Living a Life of Gratitude
Father, help me to be ever aware of your presence, remembering that you're my past, my present, and my future. (Deuteronomy 31:8, Joshua 1:5)
Lord, help me always proclaim, "Father, thank you for sending; Jesus, thank you for coming; Spirit, thank you for staying!" (John 3:17, Luke 2:11, John 14:16-17)
Father, I trust that you are causing everything that happens in my life to work together for good. (Romans 8:28; 1 Thessalonians 5:18)
Lord, when life is hard, remind me to notice all the good things in my life, including the blessings I usually take for granted. (Psalm 112:4, James 1:17)
Father, draw my attention daily to the beauty of your world and cause me to ever rejoice in its wonders. (Psalm 65:5-13, Psalm 104)
Father, may I always be grateful for the work you've given me to do, for the way it meets needs, and for the opportunity to glorify you through it. (Ecclesiastes 5:19, Colossians 3:23)
Lord, I embrace your sovereign plan for my life and rest in the peace that comes from trusting you completely. (Proverbs 3:5-6, Philippians 4:12)
As we live our lives with gratitude, may they shine with the grace and peace of God and be used to draw others to him!
"In the same way, let your light shine before others, that they may see your good deeds and glorify your Father in heaven." Matthew 5:16 NIV
*Which of the above prayers do you most need to pray right now?
*The new issue of Life Notes, my quarterly inspirational newsletter with a giveaway in every regularly scheduled issue, came out last week. It's not too late to receive it. Sign-up is free and to the right! (If you're on a mobile device, scroll to the bottom of the screen and click View Full Site to find it.)
*For info about my book Mother of the Bride and also my Wedding Inspiration cards, check out my Books/My Work page.