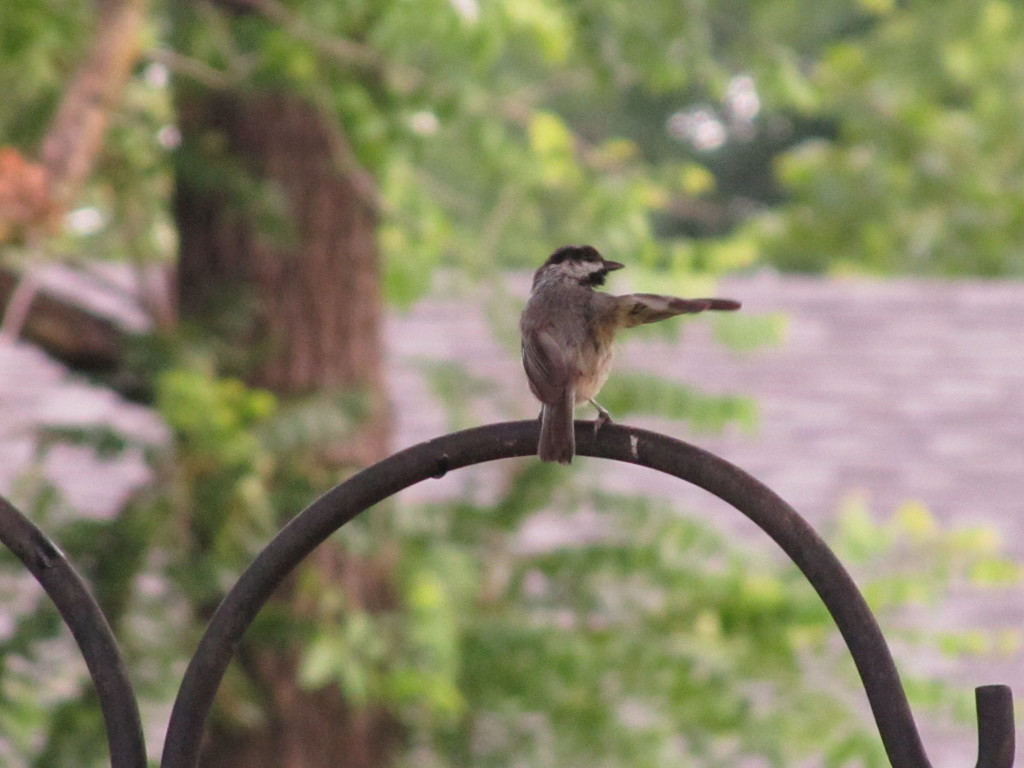 I'm back! My blogging break is over, but Summer Photo Fun isn't. Yay, huh?
Before I return to my regular inspirational/devotional posts in a couple of weeks, I can't resist at least one more "Caption This" post. I hope you get as big a kick out of caption fun as I do. Please tell me you do! :)
Today I give you this little chickadee from my backyard. What do you think he's up to? What must he be saying? Can't wait to see what comes to your mind. So go ahead—Caption This!
"'Are not five sparrows sold for two pennies? Yet not one of them is forgotten by God. Indeed, the very hairs of your head are all numbered. Don't be afraid; you are worth more than many sparrows.'" Luke 12: 6-7
*The current issue of Life Notes, my quarterly inspirational newsletter, comes out today. It's not too late to receive it. Sign up is free and to the right!
*Take Note: I've changed my comment system to make it easier for some of you who have had trouble with or don't care for the Disqus comment system. Give it a try now. Hope this helps!
*My photo