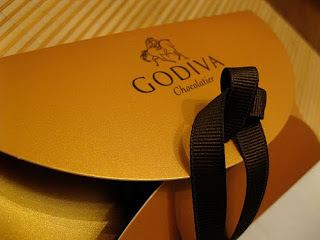 A happy Valentine's Day week to all! And a yummy Godiva week to the winner of the "I Love Chocolate" Giveaway! That would be you, Liz! Congrats! I'll get the gift card to you right away so you can enjoy your sweet treat in the days ahead. Think of me while you savor a dark chocolate truffle — or something equally as good :)
I have a sweet treat for the rest of you as well. Some sweetness for the soul straight from the Word of God. I pray that one of these verses or passages will provide a touch from the Lover of your souls this Valentine's week. A sweet touch that you can savor in the days and weeks ahead. Be blessed, dear friends!
"Surely God is my salvation; I will trust and not be afraid. The LORD, the LORD, is my strength and my song…" Isaiah 12:2
"The Lord is close to the brokenhearted and saves those who are crushed in spirit." Psalm 34:18
"When the Lord saw her, his heart went out to her and he said, 'Don't cry.'" Luke 7:13
"I waited patiently for the LORD; he turned to me and heard my cry. He lifted me out of the slimy pit, out of the mud and mire; he set my feet on a rock and gave me a firm place to stand. He put a new song in my mouth, a hymn of praise to our God. Many will see and fear and put their trust in the LORD." Psalm 40:1-3

"One thing God has spoken, two things I have heard: that you, O God, are strong, and that you, O Lord, are loving." Psalm 62:11-12a
And so, dear valentines, what sweet thing has the Lover of your souls done for you lately??

*Flickr photo by kimberlykv

*It's not too late to receive the current issue of Life Notes (my quarterly inspirational newsletter). Sign up is free and to the right!