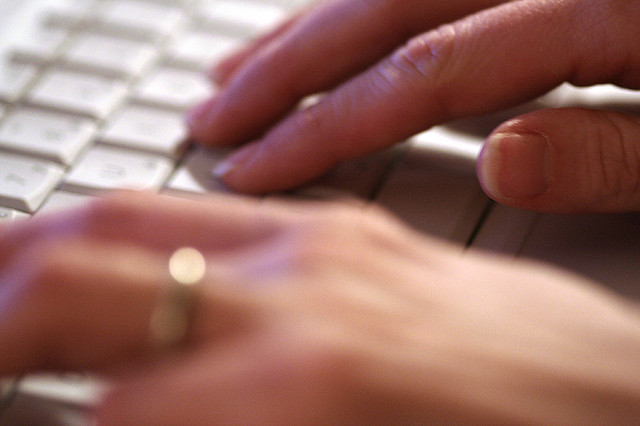 Summer Photo Fun has indeed been fun, but now it's time to get "back at it"—back to my regular inspirational/devotional posts designed to refresh your spirits and nourish your souls. I hope you've enjoyed the photos I've shared over the past several weeks, but now my desire is to bless you once again through the written word in the coming weeks and months.
Each year I like to kick off this back-at-it season with a little giveaway, and this year is no different. One lucky commenter on this post will win a $15 gift card to Barnes & Noble. You know me, I like to support our good ole brick and mortar bookstores whenever I can. And a gift card to B&N is always a good thing, right?
To be included in the giveaway, just leave a comment on this post by 6 p.m. (CDT) Wednesday, August 27. I'll announce the winner the next day in my Thursday Midweek Morsel post. If I don't know you personally or cannot contact you via your blog, you must include your email address in your comment (i.e., cheryl at cherylbarker dot net) to be eligible for the giveaway.
Any comment will work, but to make it a little more fun, tell me what book is at the top of your wish list—and if not a book, how would you use the gift card if you win? A gift for someone? A new journal for yourself? Some yummy chocolate near the check-out counter?
Sure wish you could all win the giveaway, but since that's not possible, here's a winning scripture for each and every one of you. May it bless you today!
"Brothers, I do not consider myself yet to have taken hold of it. But one thing I do: Forgetting what is behind and straining toward what is ahead, I press on toward the goal to win the prize for which God has called me heavenward in Christ Jesus." Philippians 3:13-14
*Flickr photo by nicholasjon, Creative Commons License
*The new issue of Life Notes, my quarterly inspirational newsletter, came out last week. It's not too late to receive it. Sign-up is free and to the right!