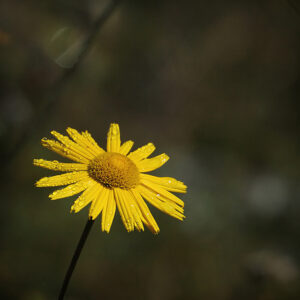 Anyone weary today, anyone needing refreshment? Everything from overwork to financial distress to relationship struggles to caregiving responsibilities to personal illness or pain can leave us depleted of all energy, emptied of all strength to continue.
If you need an infusion of strength and fresh energy, may my prayer for you today give you the second wind you need to press on!
Father, this child of yours is weary. There's no easy answer to her problem. She's lost all strength to continue and will fall without your help. Help her, Lord, to lift her eyes and look to you—and then show her that you care. Bathe her in your light and love, reenergize her from your divine storehouse of strength. Send your angels to minister to her needs. And as she rises to press on, may your praise be on her lips, may you receive the glory. All this I ask in the precious name of Jesus. Amen.
"'I will refresh the weary and satisfy the faint.'" Jeremiah 31:25
*When has God given you an infusion of strength or fresh energy?
*Flickr photo by mathias-erhart, Creative Commons License