I've decided to take an early and extended Spring Break blogging break this year. With several out-of-town trips to help take care of the two little sweethearts pictured here today and also other out-of-town day trips I've needed to take, I've been meeting myself coming and going. Time to give myself some breathing room where blogging is concerned. I'll be back with regular posts (including a few encore posts) on March 23.
Before I skedaddle, though, I thought you might enjoy a little photo fun today featuring my twin grandsons. After all, what could be better to leave up on my blog for a couple of weeks than photos of my new little loves?
Hope you enjoy the view here today! I'll be seeing these sweet boys in person during part of my spring break. And that's the kind of break that will make this grandma's heart happy!
*Isaiah is on the left above and James is on the right. This shot was taken a few weeks ago so they are already a little bigger now. Wish they wouldn't grow up so fast. Enjoy some more recent shots below!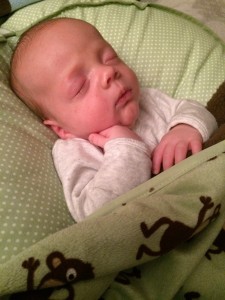 Isaiah sleeping like the angel he is :)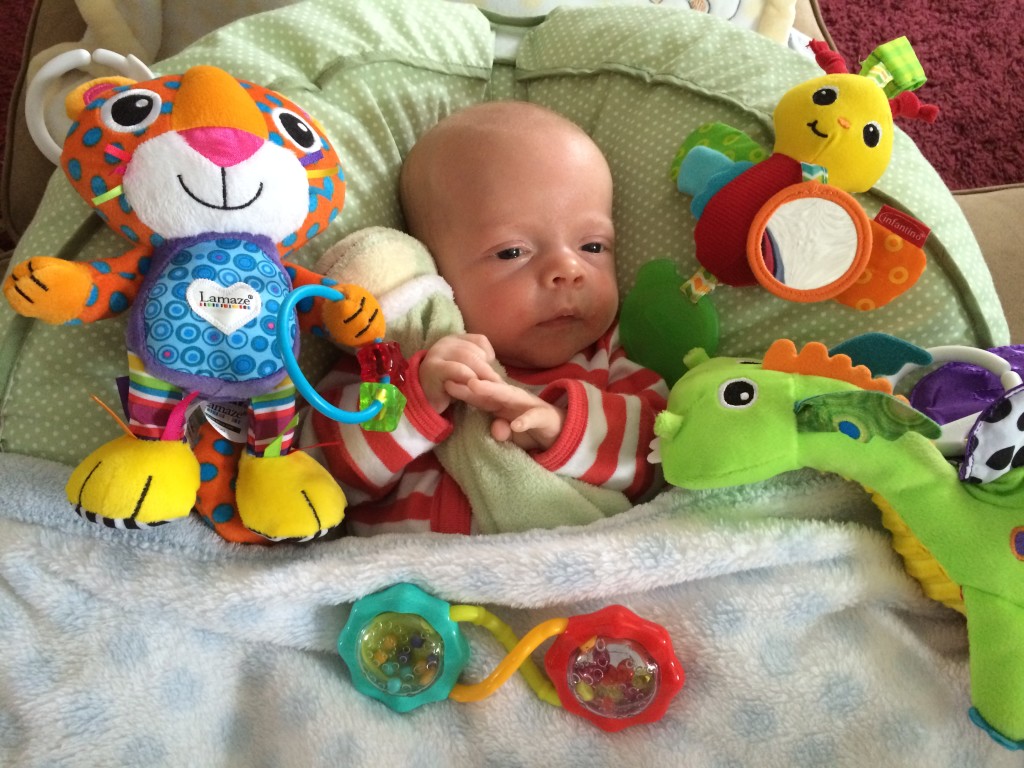 Our sweet James likes to "play toys" with Grandma :)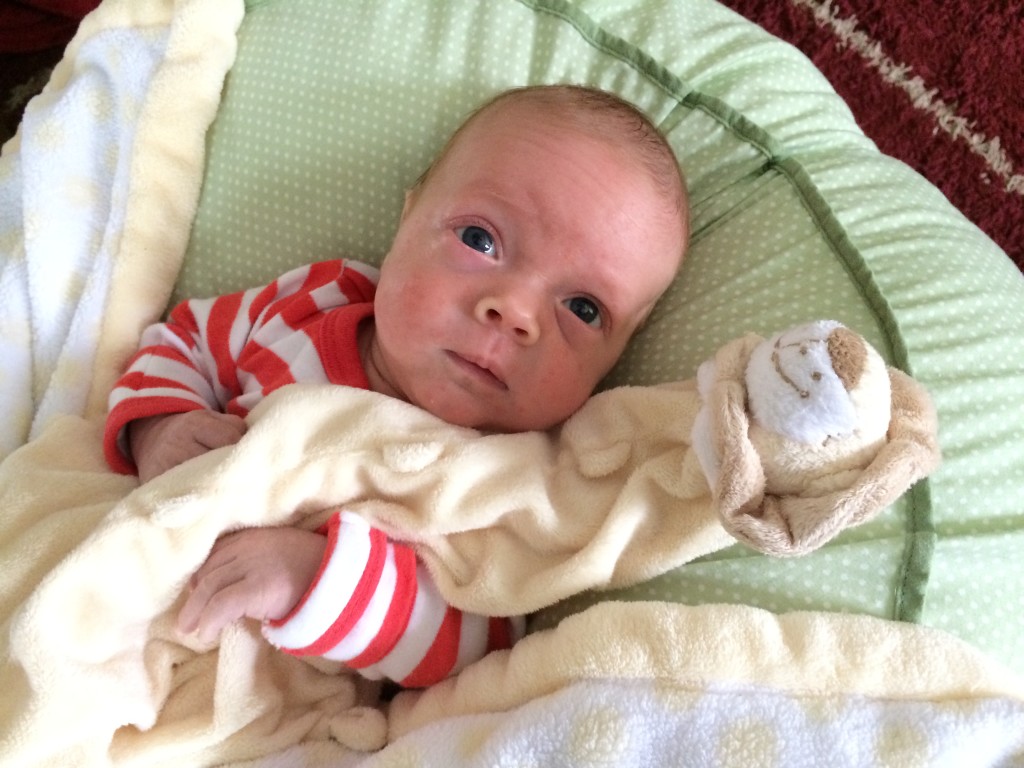 Our precious Isaiah with his Lovey. Can't get much sweeter than this, huh?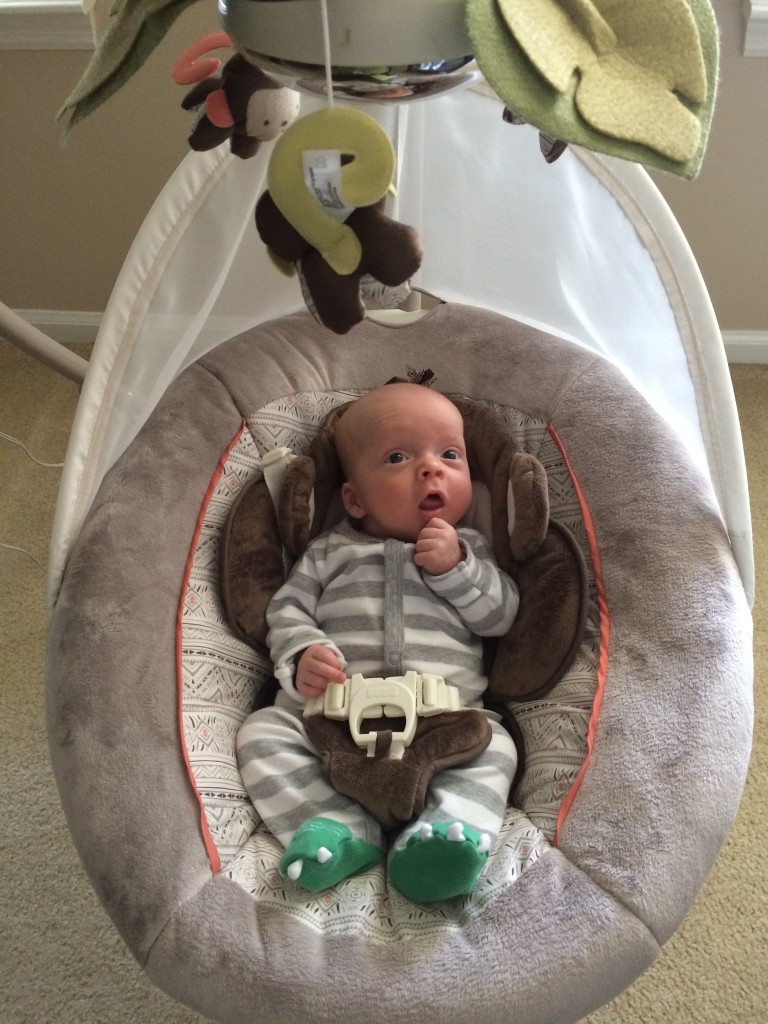 This was James's first time in the swing. As you can see, he loved it. And we love him!
"The LORD has done great things for us, and we are filled with joy." Psalm 126:3
*I get to see my little loves during spring break. What will you be doing?
*My photos