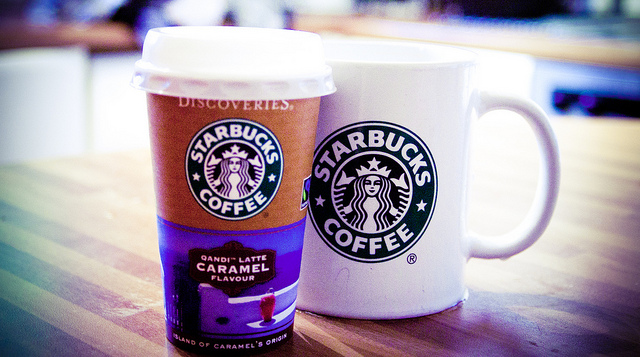 February is almost upon us, dear readers, so that makes me think of Valentine's Day—which, of course, makes me think of fun giveaways. I guess that's a side effect of being a blogger, huh?
Since it's still winter and since staying warm is still on everyone's radar, I give you the Steaming Hot Valentine's Day Giveaway! One lucky commenter will win a $15 gift card to Starbuck's. The winner can splurge entirely on herself or stoke the fires of romance and treat his or her sweetie as well.
To enter the giveaway, just leave a comment on this post by 6 p.m. Wednesday, February 11th. If I don't know you personally or cannot contact you via your website or blog, be sure to include your email address (such as cheryl at cherylbarker dot net).
It's not required for the giveaway, but to make it more fun, tell me what your idea of a fun date night is. My hubby and I love to go to the movies. We get a big tub of popcorn, their biggest Pepsi or Coke, and a package of Peanut M&Ms (yes, those are for me!). We love getting into the spirit of it all—plus eating helps keep Don awake :)
And to help stoke the fires of your spiritual life, why not warm up with the verses below from the Word of God? Be blessed and be a blessing—in February and beyond!
"Therefore, since we are surrounded by such a great cloud of witnesses, let us throw off everything that hinders and the sin that so easily entangles, and let us run with perseverance the race marked out for us. Let us fix our eyes on Jesus, the author and perfecter of our faith, who for the joy set before him endured the cross, scorning its shame, and sat down at the right hand of the throne of God. Consider him who endured such opposition from sinful men, so that you will not grow weary and lose heart." Hebrews 12:1-3
*The next issue of Life Notes, my quarterly inspirational newsletter, comes out next week. Sign-up is free and to the right!
*Flickr photo by Melissa Gray, Creative Commons License