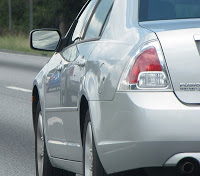 I'm conference bound! Tomorrow morning I'll point my car towards the highway and head south to the the Dallas/Ft. Worth area. I'll be attending the North Texas Christian Writers Conference, hoping to gain valuable instruction, to get recharged and refreshed, and to enjoy wonderful fellowship with fellow writers.
The conference is not the only thing I'm looking forward to, though. Just 75 miles into my trip, I'm meeting up with my good friend Jeneal, who now lives nearly 7 hours away from me and is also attending the conference. We'll travel the rest of the way together, renewing our long-distance friendship as fast as our lips will allow us to talk. We haven't seen each other since late last year and have lots of catching up to do. I'm so excited I'll be lucky to get any sleep tonight.
Believe it or not, attending the conference and hanging out with Jeneal aren't the only reasons I'm excited. We have plans to spend time with Angela, another mutual friend we made over 20 years ago and hardly ever get to see. She's meeting us for dinner when we arrive, and then after the conference on Saturday, we'll spend the night at her house south of Dallas. Her hubby, Rusty, is our former pastor, and we're looking forward to hearing him preach before we head home.
Couldn't get much better, huh? Oh, but it does! Two of the conference faculty members are authors I've become acquainted with online and will now get to meet in person and hear them teach as well. Good stuff, huh?! (The authors are Vonda Skelton and Mary DeMuth, both whose sites I've had listed on my sidebar for fellow writers for a couple of years now.)
So, yes, I've got lots to be excited about. I'm conference bound, and I'm friend bound — and I'm bound to get my heart and mind filled to overflowing. Thank You, Lord, for these opportunities!
"for the Mighty One has done great things for me — holy is his name." Luke 1:49

*Flickr photo by The_Gut