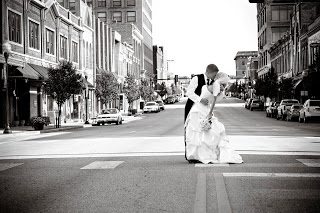 Bet you thought I was done talking about Kelli's wedding, huh? Don't worry, I'm not going to talk much. Just wanted to finally share some of the photographer's photos with you. Took awhile before they were posted online, even longer for us to get the discs, and then even longer for me to get them downloaded to my computer to share with others.
The shot above was taken as Kelli and Jake traveled from the church to the reception site. They did so well at the kissing shots that Will wanted to take every other minute :) Hope you enjoy a brief look at the events of the day!
The Mother of the Bride, all smiles, arriving with the bridal gown in hand :)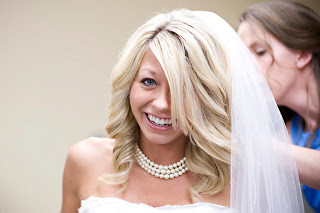 Kelli getting ready, and her big sissy — and matron of honor — helping her every step of the way.
The Father of the Bride — otherwise known as Paint Man, Roof Man, and various other personas — cleans up pretty good, huh?
A carefully executed "Corner Shot", taken before the wedding, holding hands without seeing each other and excited for all the day would hold.
First shot outside the chapel after the ceremony. A very happy Mr. & Mrs.!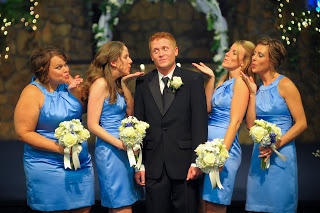 The bridesmaids blowing the groom kisses. After all, he's a married man now! :)
The gorgeous and delicious wedding cake. So beautiful!
Yes, this is the groom's cake! An amazing job! Many people thought they were real books!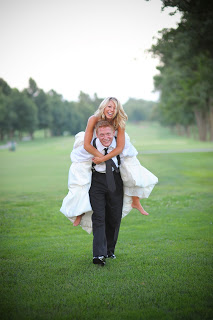 Time out during the reception for some fun shots. Love this one :)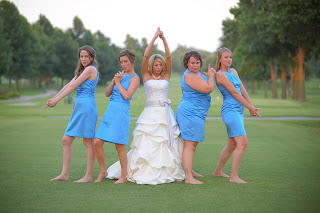 Kelli always has enjoyed a good Charlie's Angels pose :)
Sad, but true — the FOB entertained with his magic tricks when he was supposed to be giving a toast! :)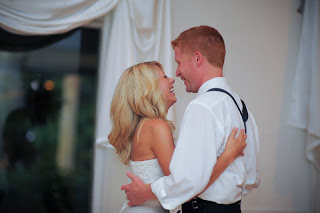 Their first dance. Such a sweet couple. But I'm not prejudiced at all :)
And let's finish it out with this shot of one tired momma at the end of the party. Tired, but happy. So happy that we were able to give our precious Kelli and her loving Jake a wonderful wedding celebration they can treasure forever… And happy to share with you! "…we loved you so much, we were delighted to share with you not only the gospel of God but our lives as well." 1 Thessalonians 2:8b
*I posted lots more wedding photos on my
Facebook page
the other day. If you're not one of my FB friends yet, come over and friend me and then see the rest of the photos!