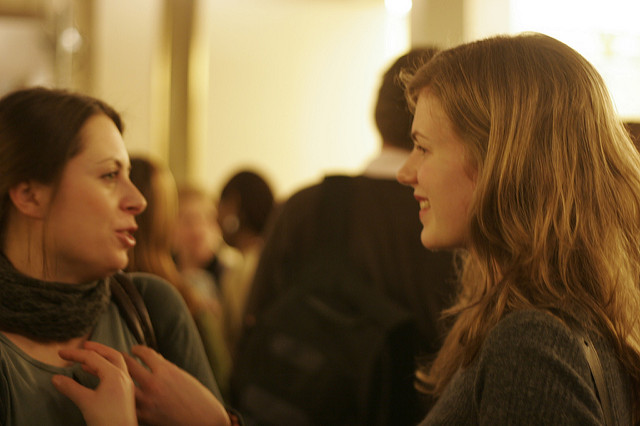 As we turn our calendars to April, let's turn our thoughts to a new category for my monthly "7 Sentence-Prayers Inviting God's Power" blog series. This month let's focus on the church.
In considering the church, let's remember we're not talking only about the local church we belong to but the body of Christ worldwide. The church encompasses all true believers—Jesus followers everywhere, from my corner of Kansas to the utmost corner of the earth.
Through our prayers for the church, we—the body of believers—can make a difference in our world and in the lives of individuals not only today but eternally as well. As we call on God, he works with life-changing power in answer to our prayers.
May the following prayers help equip us as we lift the church, the body of Christ, to God in prayer. These are just a few of many possible prayer points for the church, but may these provide a start. Here's to making a difference!
7 Sentence-Prayers Inviting God's Power—In and Through the Church
Father, protect your church from the schemes and attacks of Satan as he seeks to cause division, confusion, hurt, and any number of other things that would render us ineffective or even damaging to the cause of Christ. (John 17:15; Ephesians 6:10-18; 2 Thessalonians 3:3)
Lord, move us, the church, to be people of prayer and revive us personally, corporately, and in our nations. (Isaiah 56:7, Acts 2:42; Colossians 4:2; 2 Chronicles 7:14; Isaiah 57:15; Romans 12:11)
Lord, cultivate in us a spirit of unity, both in purpose and in our relationships with one another so everyone will see that we are your people. (John 13:35; 17:21-23; Romans 15:56; Ephesians 4:3)
Father, move and empower us to go out into the world to share the gospel of Christ with all people everywhere, to plant new churches, and to help new believers grow in their faith. (Matthew 28:19-20; Acts 1:8; 2 Timothy 2:2)
Jesus, help us to be your hands and feet in our world, loving and giving to others as you would. (Matthew 5:42; John 15:12; John 13:34; 1 John 3:16-18)
Father, help us to stand up for what's right, to speak up for the oppressed and those who can't speak for themselves, and to pray for those who are persecuted. (Psalm 94:16; Proverbs 24:11-12; 31:8-9; Hebrews 13:3)
Father, help each of us faithfully carry out the individual roles you've called us to fill in the body of Christ. (Romans 12:4-8; 1 Corinthians 12:12-30; 1 Peter 4:10)
God bless you, your local church, and the church—his body—worldwide!
"'. . . I will build my church, and the gates of Hades will not overcome it.'" Matthew 16:18 NIV
*What prayers for the church would you add to the list?
*The next issue of Life Notes, my quarterly inspirational newsletter, comes out in early May. One lucky subscriber (new or current) will receive a $15 gift card to Barnes & Noble and a signed copy of my book to use personally, give as a gift, or donate to a library. Sign-up is free and to the right! (If you're on a mobile device, scroll to the bottom of the screen and click View Full Site to find it.)
*For info about my book Mother of the Bride and also my Wedding Inspiration cards, check out my Books/My Work page.