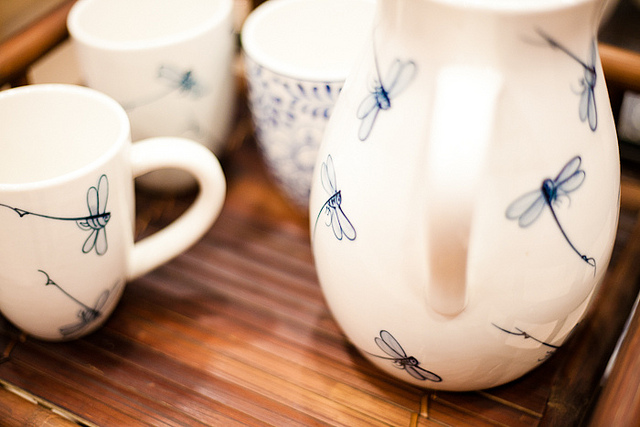 Mother of the Bride, would your happy couple like to support fair trade and help fairly paid artisans around the world? Suggest that they create a wedding registry with Ten Thousand Villages! Even if there is not a store in your region, they can create a registry online. Guests can then shop online and have gifts shipped to the address of their choice.
Ten Thousand Villages is a fair trade retailer who has been empowering and supporting fairly paid artisans in developing countries for almost seventy years. They have numerous stores located around the nation and offer all kinds of items for the home, indoor and outdoor, as well as personal accessories like jewelry and scarves.
Creating a wedding registry with Ten Thousand Villages is a definite win-win. Not only will your daughter and future son-in-law give your guests an opportunity to bless the happy couple with a special gift, they will enable them to be a blessing to a hardworking artisan in another part of the world.
MOB, waste no time—encourage your bride and groom to register with this wonderful retailer now. They will get to do some good as they celebrate their marriage!
*Create the registry here: Ten Thousand Villages
*You might also like to read Ten Thousand Villages Gifts for the Bridesmaids and A Wedding Registry to Consider: Williams Sonoma!
*Flickr photo by Thien V, Creative Commons License