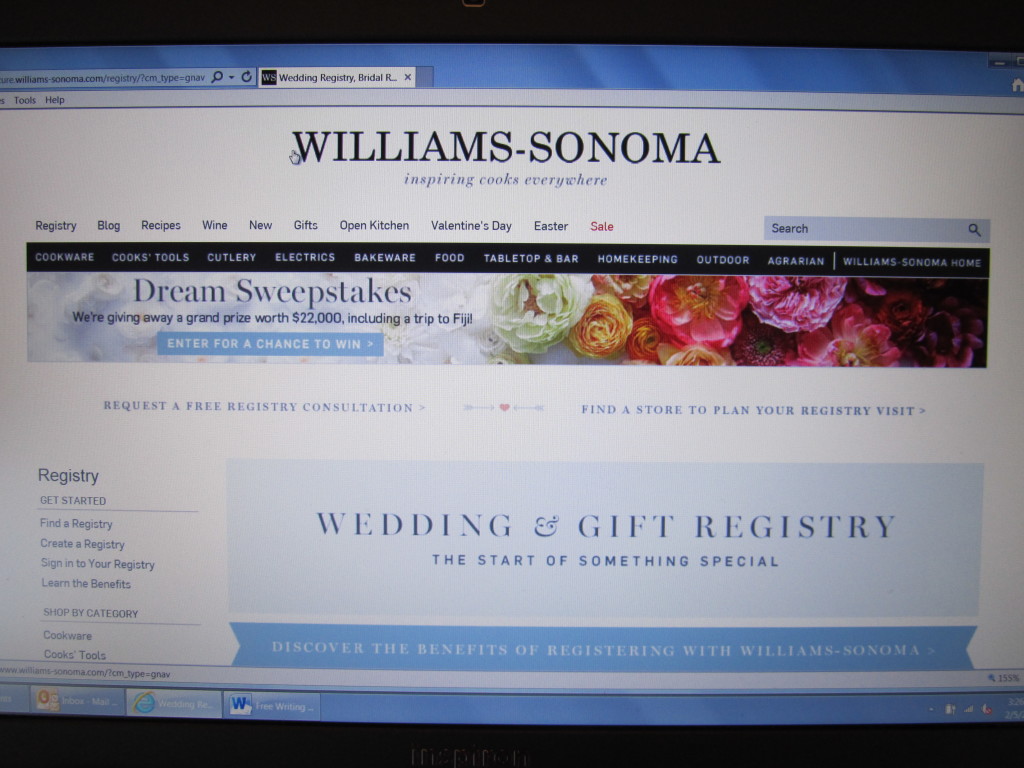 Mother of the Bride, has your daughter considered setting up a wedding registry at Williams Sonoma? Since it's not one of the standard registries that most brides think of, setting up a registry at this amazing cooking store (and more!) might not have occurred to your darling bride-to-be.
Williams Sonoma offers top-of-the-line quality products that any newly married couple would be lucky to own. Since many of the items fall outside the price range most newlyweds like to stay within for their own purchases, what better way for your sweet girl and her beloved to begin to acquire these wonderful kitchen and home products than by receiving them as wedding gifts?
Like with most other registries, your daughter can create a Williams Sonoma registry online, but if she'd prefer, they also offer free in-store registry consultations. Even if she doesn't feel like she needs a consultation, she might like to visit a store to see their products first hand. It always helps to see and handle items in order to choose what we like best, doesn't it?
MOB, suggest the Williams Sonoma registry to your daughter and offer to visit a store with her. And then do your best not to want to buy everything in sight for yourself!
*You might also like to read Bridal Shower Idea: A Cooking Class!
*My photo
*The new issue of Life Notes, my quarterly inspirational newsletter, came out earlier this month. It's not too late to receive it. Sign-up is free and to the right!