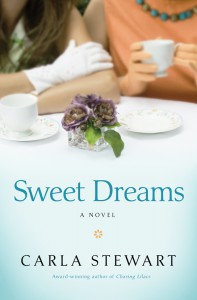 Any season is good for reading, but summer conjures up images of indulging in a good book while lying in a hammock or relaxing out on the patio. And doesn't everyone pack a good book or two when heading out on vacation?
I'm hoping to get my hands on copy of Carla Stewart's new release Sweet Dreams as well as Jody Hedlund's last two novels, Unending Devotion and A Noble Groom. And since the movie released, I've also been thinking of rereading The Great Gatsby. I haven't read it since high school or college days, and I'm sure I'd appreciate the writing much more now.
To be honest, though, I may end up reading a few of the numerous books I already have on hand. Not only do I have a long list of Kindle titles to choose from, I also have a few hard copies of books just waiting to be read. (By the way, as nice as it is to have a Kindle, I still prefer to hold a real book in my hands.)
So how about you? What's on your want-to-read list this summer? Let's remember to keep the Bible at the top of the list daily. No other book ever published is as important and life-changing as the Word of God. And I want to be nourished by it—no matter the season!
"When your words came, I ate them; they were my joy and my heart's delight, for I bear your name, Lord God Almighty." Jeremiah 15:16
*Photo from Pinterest