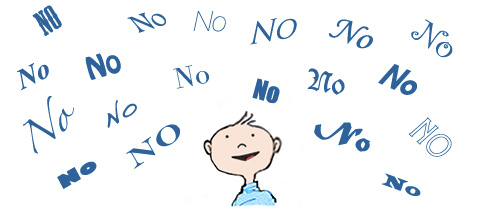 Raise your hand if you have trouble saying no when asked to do something. If your hand shot up, don't feel bad—I'm willing to bet many others did, too.
Most of us struggle to say no for several reasons. We don't want to disappoint others or not do our part to meet a need. We may fear that someone will think less of us—we want to fit in or be accepted. Sometimes we just flat feel obligated for one reason or another. Saying no feels like such a negative response so we say yes instead, even when it's not a good thing for us or for our families.
But what if we began to see saying no as a positive thing? Just think about it. When we say no to a request or an offer, we're actually saying yes to other priorities or responsibilities in our lives.
That's right—sometimes we need to say no to say yes. When I say no to extra activities or responsibilities right now, I'm saying yes to the writing life God has led me to. Or when I say no to certain ministries or meetings at church, I'm saying yes to the areas where I'm currently serving. And when I say no to some opportunities for socializing, I'm saying yes to time with my husband or to setting aside time where we're not constantly pushing. Sometimes we need to say no to build margins in our lives.
Let's think for a moment about the things we're saying yes to right now. Are these the things we truly want as priorities or obligations in our lives at this point? If something is amiss, what should we do about it?
It may be time to say no to certain things so we can say a wholehearted yes to others. True, saying no may make us feel uncomfortable temporarily, but when that happens, let's just remember that we are in fact saying yes. Yes to the right things for us today.
"For this God is our God for ever and ever; he will be our guide even to the end." Psalm 48:14
*What have you said no to this year in order to say yes?
*Flickr photo by cheerfulmonk, Creative Commons License