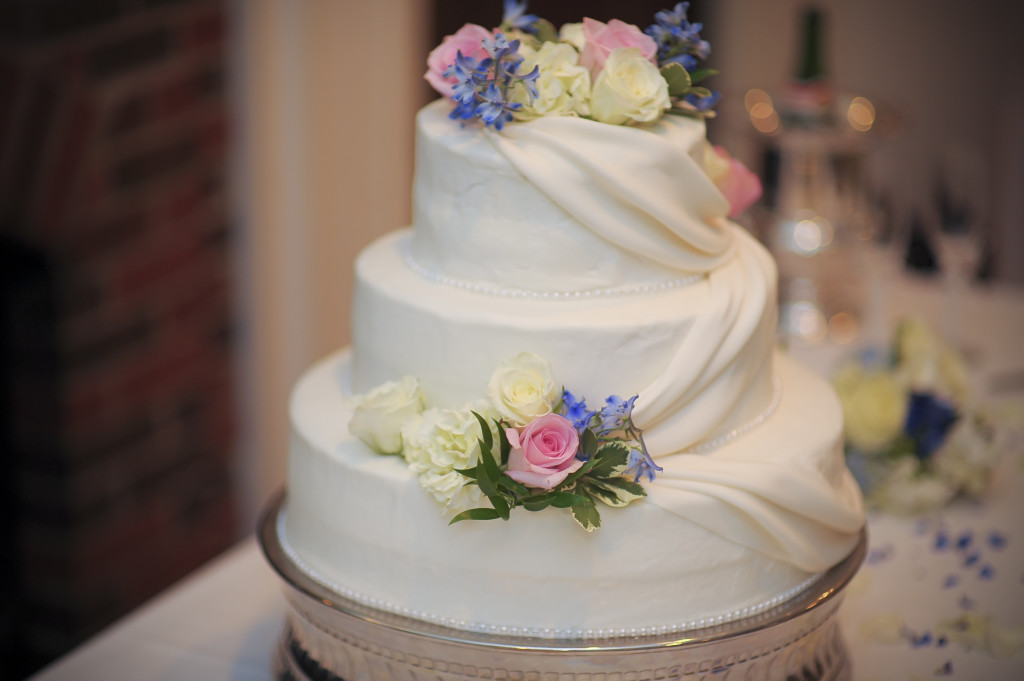 Mother of the Bride, has your bride-to-be daughter decided on a design for the cake yet? If not, share this post with her. The cake above might be just be the one that will grab her heart.
A wedding cake with a drape effect provides an elegant and stunning crowning touch to the food you offer at the reception. This classy option is sure to draw lots of oohs and ahhs and will also give opportunities for some gorgeous photos.
My daughter Kelli wanted the drape-look for her cake (above), but she also wanted buttercream frosting. The baker was able to give her both by doing only the drape in fondant. Kelli also asked for it to be decorated with fresh flowers.
We couldn't have been happier with the way it turned out—both in how it looked and how it tasted. The cake was a hit. You can't ask for better than that!
*For more cake ideas, check out my Wedding Cake Pinterest board. 
*The current issue of Life Notes, my quarterly inspirational newsletter, came out Feb. 3rd. It's not too late to receive it. Sign-up is free and to the right!
*Photos by Will Flowers, Cake by Country Cakes and Bridal Shoppe (Baker/Designer – Susan)