Mother of the Bride, are you interested in your face looking its best for your daughter's wedding? Sure you are! I'm happy to be able to share with you today a great way to do that!
One free, all-natural way to prepare for the big day and get the perfect wedding glow is by starting a daily face yoga routine. Maybe you've heard about this new anti-aging wellness routine. Some simply call it facial exercises, and it has been popularized in recent years by a number of celebrity A-listers including Meghan Markle, Jennifer Aniston, and Madonna. Face yoga works by toning and strengthening the facial muscles to keep the skin on top plump and firm. You do this by stretching your face in a series of repetitive exercises that target specific muscles under the skin.
Scientists have recently begun studying the face yoga phenomenon and the results are promising. One recent study showed that 30 minutes of facial exercises per day can lead to a more youthful appearance, and another proved that it can lead to thicker facial muscles.
So MOB, I'll share a couple of examples below but check out all the exercises from Rory to get started looking younger today!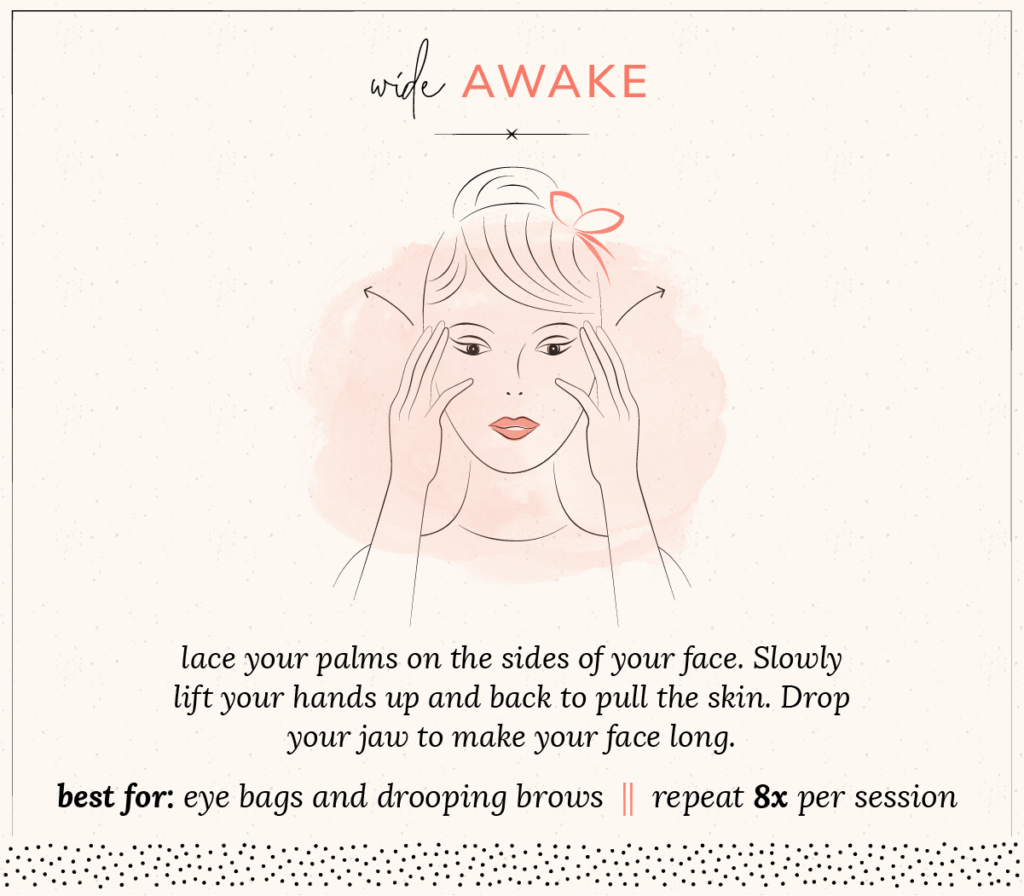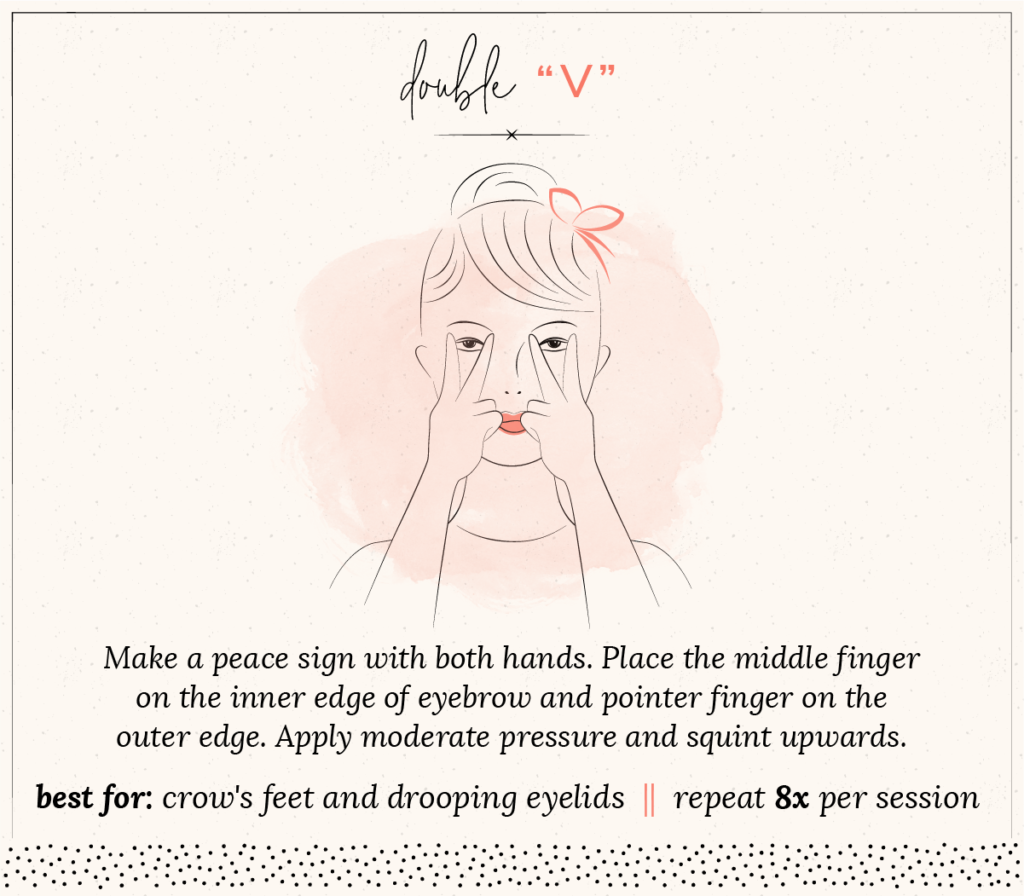 *You might also like to read Most Important Part of the MOB's Wedding Day Attire and Mother of the Bride: Spruce Up Your Smile!
*For info about my book Mother of the Bride and also my Wedding Inspiration cards, check out my Books/My Work page.
*The new issue of Life Notes, my quarterly inspirational newsletter with a giveaway in every regularly scheduled issue, came out last week. It's not too late to receive it. Sign-up is free and to the right! (If you're on a mobile device, scroll to the bottom of the screen and click View Full Site to find it.)
*Thanks to Rory for these images.