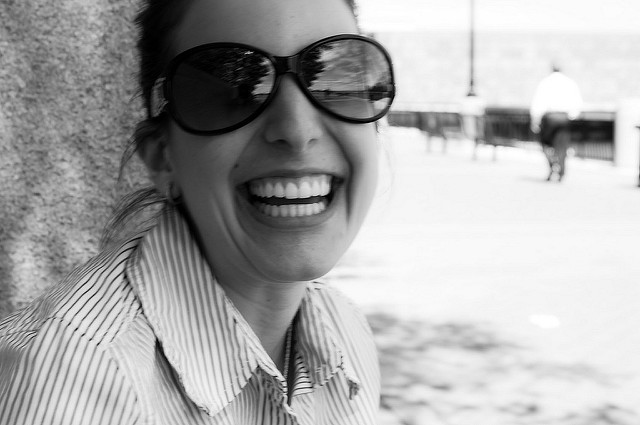 Mother of the Bride, your smile will be working overtime come Wedding Weekend. Between all the meeting and greeting and the continual photos being snapped and video being recorded, your pearly whites will come into play more than you can imagine.
Since your smile is probably the most important part of your wedding day attire and since it will be getting near constant use, why not splurge on yourself and spruce it up a bit before the big weekend arrives? Not only will you feel more confident as you interact with everyone, but your sweet smile will shine even brighter in some of the most important and treasured photos of your life.
You can choose from several alternatives to teeth whitening. You can go with anything from the inexpensive (but not as effective) whitening toothpastes all the way through to costly professional whitening or bleaching done by your dentist.
When I've wanted to brighten my smile, I've settled for a method between the two—whitening strips. Of course, they don't give the dramatic results that professional whitening/bleaching can give, but I've been pleased with the improvement they do offer while still being affordable. And affordable is always a word a mother of the bride is happy to hear, right?
So, MOB, check out your options and decide which is best for you and your situation. You may not need this particular spruce-up at all. But if you do, don't hesitate to splurge on yourself. You're the Mother of the Bride. You're worth it!
*Flickr photo by dandeluca, Creative Commons License
*Since the readership of this blog is ever-changing, I hope this encore post from August 2013 helps you today!
*The new issue of Life Notes, my quarterly inspirational newsletter with a giveaway in every regularly scheduled issue, came out last week. It's not too late to receive it. Sign-up is free and to the right!