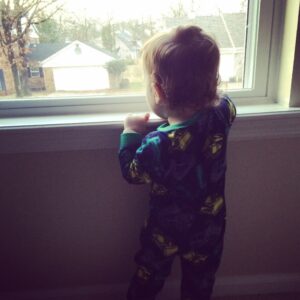 Does everyday life ever surprise you with unexpected spiritual moments? Sweet connections with our Lord or hearts filled with gratitude, praise, or fresh insights don't happen only when we are involved in prayer and worship and reading God's Word. Sometimes God blesses us with such moments in the ordinary business of daily living.
Here's what Shauna Niequist has to say in her book Bittersweet – Thoughts on Change, Grace, and Learning the Hard Way about some of her most deeply spiritual moments:
"Many of the most deeply spiritual moments of my life haven't happened just in my mind or in my soul. They happened while holding my son in the middle of the night, or watching the water break along the shore, or around my table, watching the people I love feel nourished in all sorts of ways."
Let's not miss the spiritual feast that can be experienced in the everyday moments of life. Let's be ready to look at the common with fresh eyes. Let's be alert to all that God has for us in the everyday.
"Every good and perfect gift is from above, coming down from the Father of the heavenly lights, who does not change like shifting shadows." James 1:17
*How has God blessed you with spiritual moments in your normal course of life?
*My photo of our grandson Isaiah