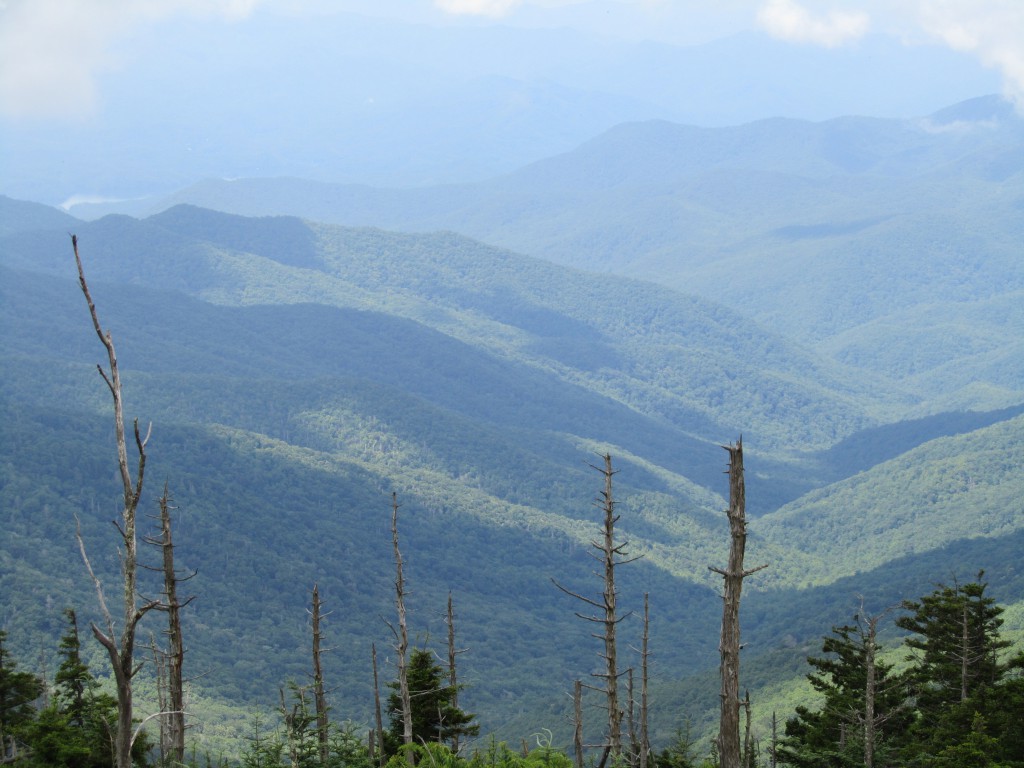 How about continuing Summer Photo Fun with some more photos from our vacation? This time I'll showcase the beauty of our destination—Tennessee—rather than the people I enjoyed it with.
Take a tip from me—if you're going to plan a family reunion vacation, you might as well plan to meet in a beautiful place. That's exactly what we did when we set our reunion destination for the Gatlinburg, TN and Great Smoky Mountains National Park area. Let me just say we were not disappointed.
If you know me, you know I love the majesty and beauty of the Rocky Mountains  and the Grand Teton and Yellowstone areas . Their beauty is hard to beat as far as I'm concerned. I found, though, that the Smoky Mountains have a beauty all their own—almost like a wonderland.
The woodland areas we hiked and drove through were lush and green and enchanting, and we discovered they call these smaller mountains the Smoky Mountains for a reason. Clouds and fog hovered over the peaks daily and added to the dream-like feel of the area (as you can see in the photo above).
These photos don't do the beauty justice (they never do), but here's a peek into God's handiwork found in the Gatlinburg, TN and Great Smoky Mountains National Park area. Enjoy!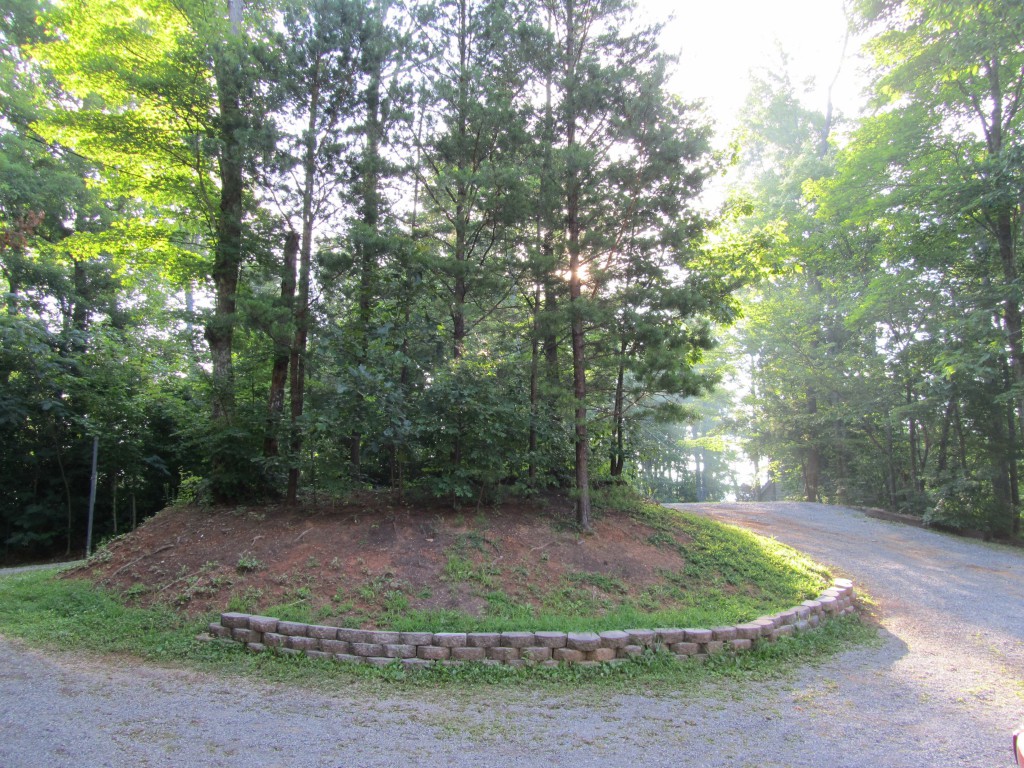 The early morning view from the front door of our cabin.
Our first morning there, a bear came strolling by our cabin drive. I was the only one awake and was so excited I ran up the drive to try to get his picture after he walked out of sight. I was in the midst of my insane escapade before it dawned on me how dangerous it was. Very thankful for the Lord's mercy in keeping me safe. Good grief! :)
Wildflowers near our cabin. A little safer than a bear, huh? Does anyone know which wildflower this is?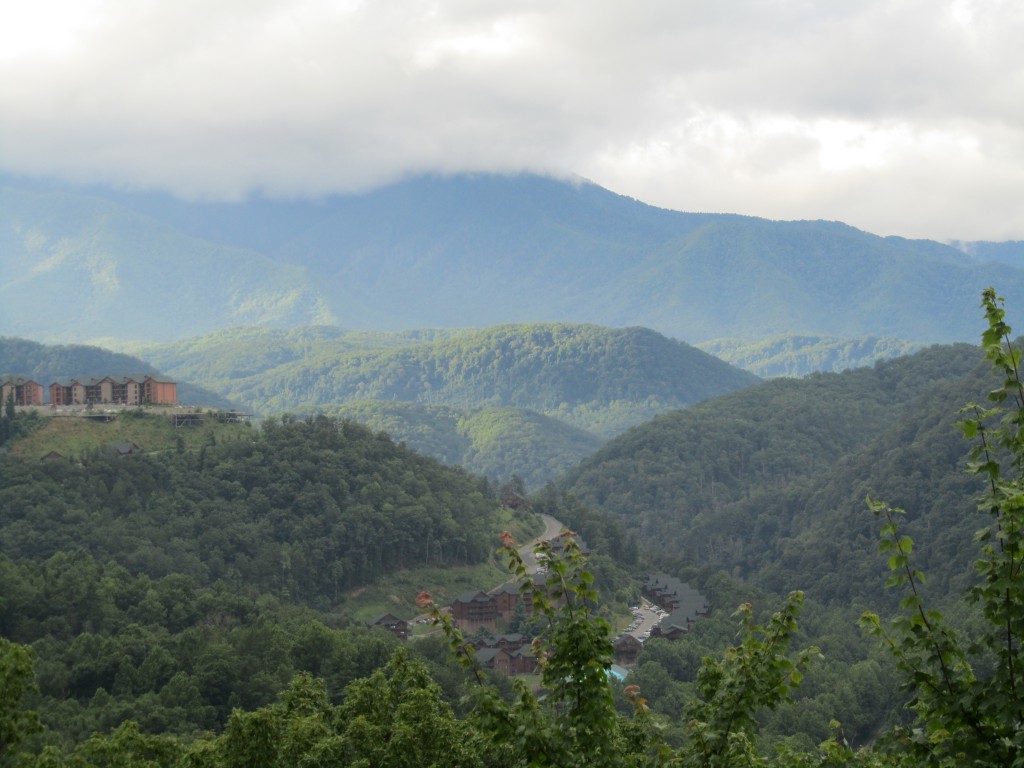 One view from our cabin deck but zoomed in a little. We weren't as close to those buildings as it appears.
One of the beautiful sights we saw along the Roaring Fork Motor Nature Trail in the Great Smoky Mountains National Park.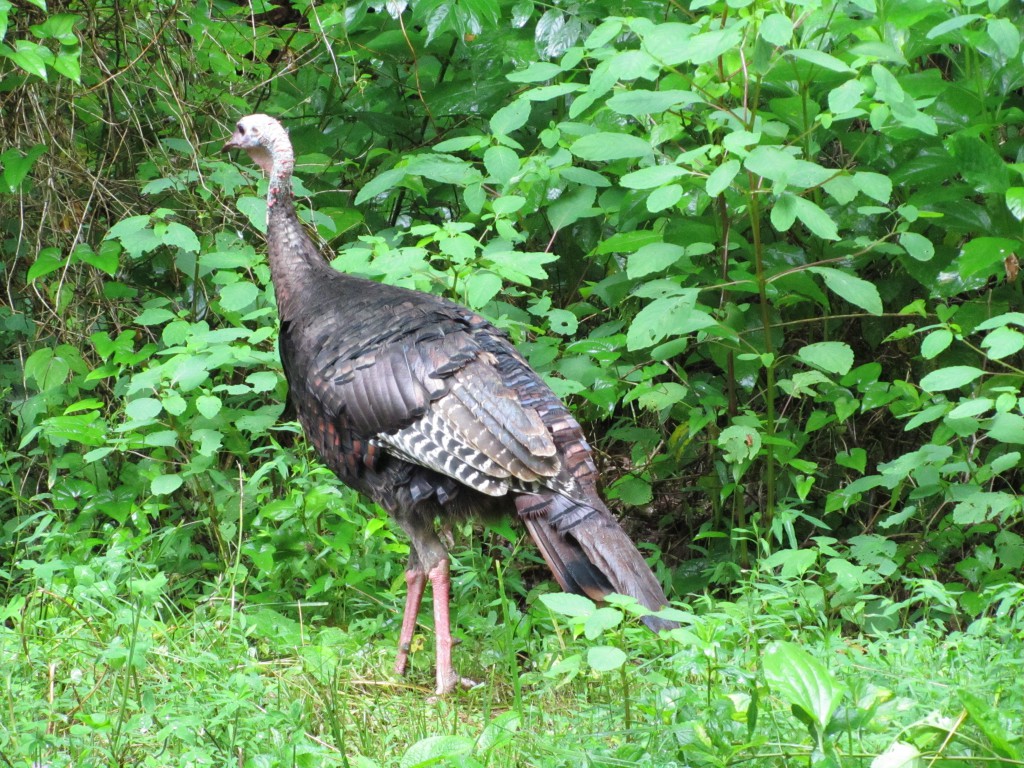 Saw wild turkeys a couple of times in the national park.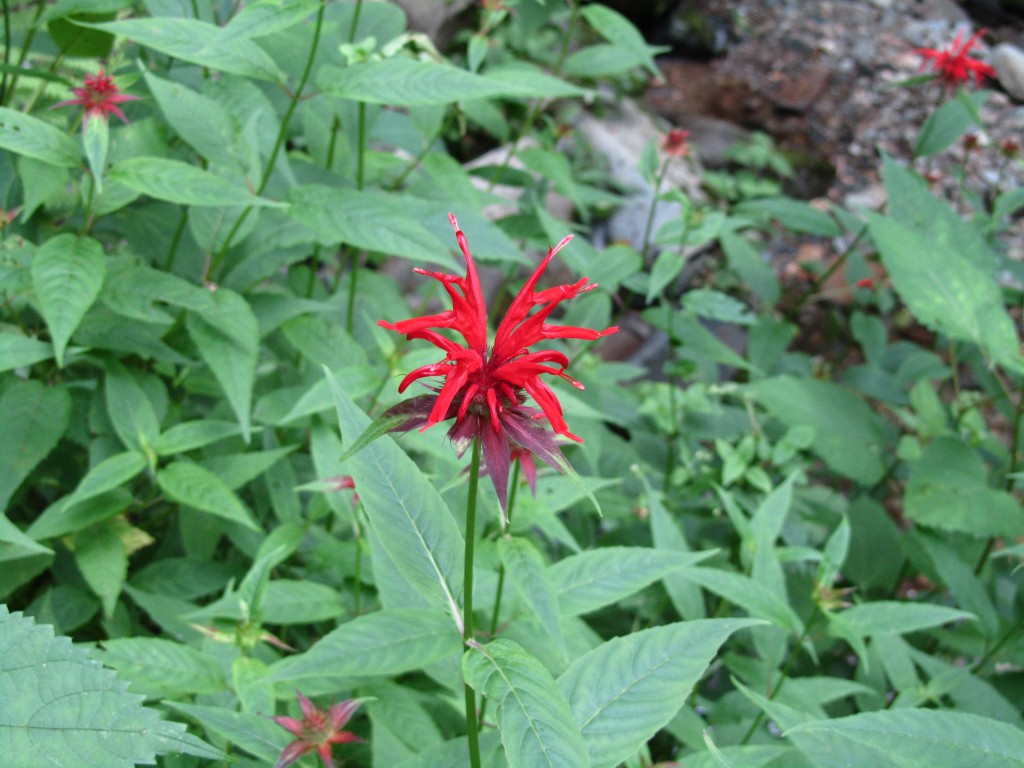 Loved spotting the Bee Balm wildflowers in the area.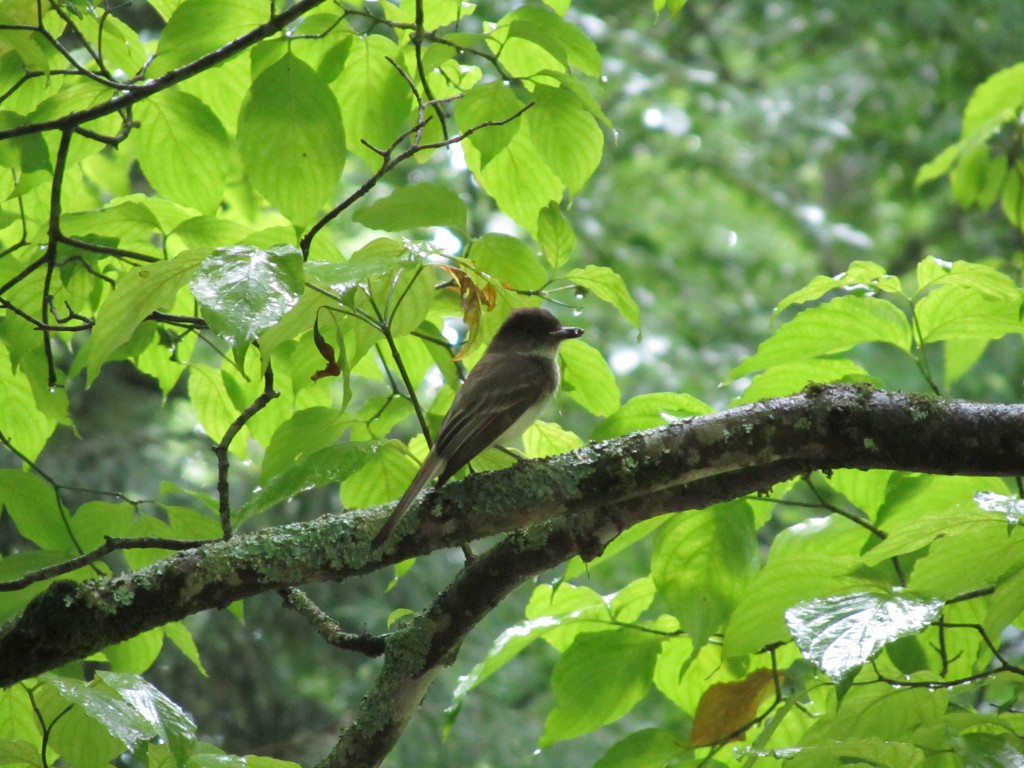 Believe it or not, I hardly saw any birds while there so was happy to get this little guy's photo. I think this may be a type of flycatcher called an Eastern Phoebe but am not sure.
One beautiful scene like this after another greets you in the Great Smoky Mountains National Park. If you've never visited there before, add it to your must-travel-to list. In my next post, I'll show you some of the historical touches in the area. I think you'll enjoy those, too!
"Let the rivers clap their hands, let the mountains sing together for joy;" Psalm 98:8
*What displays of God's handiwork do you most enjoy?
*Photos by me
*The newest issue of Life Notes, my quarterly inspirational newsletter, comes out today. It's not too late to receive it. Sign up is free and to the right!