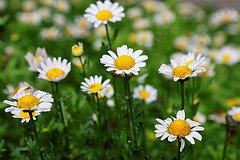 Who else is hungry for a full-blown spring? Oh sure, we've seen signs of it for weeks now, but in our neck of the woods, we've had too many below average temps to see our thirst for spring fully satisfied. Maybe if we celebrate it here on the blog, we can coax it into full bloom. Join me in a Springfest today, won't you? :)
Jan Karon, bestselling author of the Mitford series, says that spring "medicates the bones and revives the spirit." I couldn't agree more. Spring inspires fresh energy, a happy heart, and yes, even a bounce in the step.
With each passing day as spring unfolds, nature reveals the creativity and graciousness of God, who freely gives us wonder upon wonder to behold during this life-giving season. Christina Rossetti once said, "Were there no God we would be in this glorious world with grateful hearts and no one to thank." I wonder how anyone can take in the glories of spring and not acknowledge the Creator of our world or not feel compelled to give thanks to the One who lavishes such beauty on us.
With a spirit of thanks, let's think today of the things we love about spring. Here are my five favorite things:
1. Dashing out the door without putting on a coat — no jacket-weather!
2. Lawns and trees turning green once again — color!
3. Birds singing and gathering materials for their nests — wildlife!
4. Wearing flip-flops — freedom!
5. Enjoying the great outdoors without freezing my fanny off — comfort!
Now it's your turn to add to this coaxing-the-season-into-full-bloom SpringFest. Jump in and tell me your favorite things about spring!
"Come and see what God has done, how awesome his works in man's behalf!" Psalm 66:5
Flickr photo by Dennis Wong
**The next issue of Life Notes, my free quarterly inspirational newsletter, will come out the first of May. Don't miss out — sign up to receive it if you haven't already (see sidebar). Thanks!