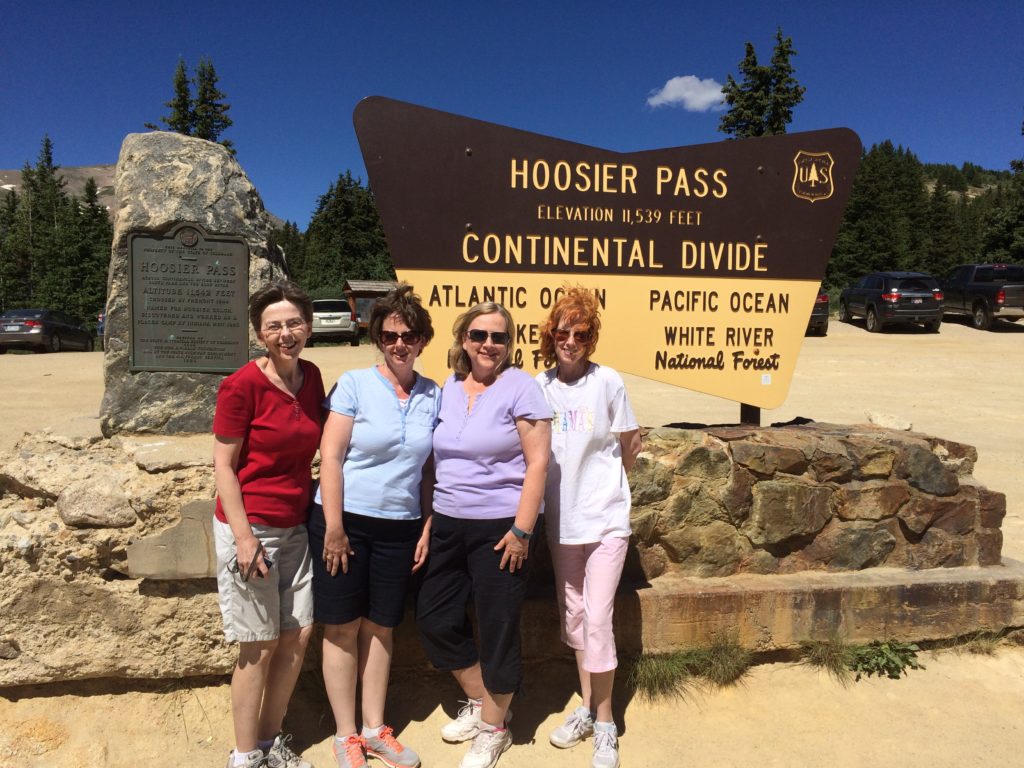 Summer Photo Fun this year absolutely has to include a few shots of my sisters and me on our first-ever Sisters Trip. As you may remember, my theme word for this year is adventure, and I love how my sisters helped me live an adventure this summer. (Left to right above: me, Carolyn, Debbie, and Janice)
We had a wonderful time together in the Breckenridge, Colorado area making memories and building our already strong sister bond. We are so glad we made time in our schedules for this special time together. We don't know if we'll ever manage to pull off such a trip by ourselves again, but at least we'll always have this trip to remember and rejoice in.
Hope you enjoy a peek at a few of the memories we made!
Shopping in Breckenridge our first day. Nothing too strenuous so we could get used to the altitude. Love all their flowers downtown!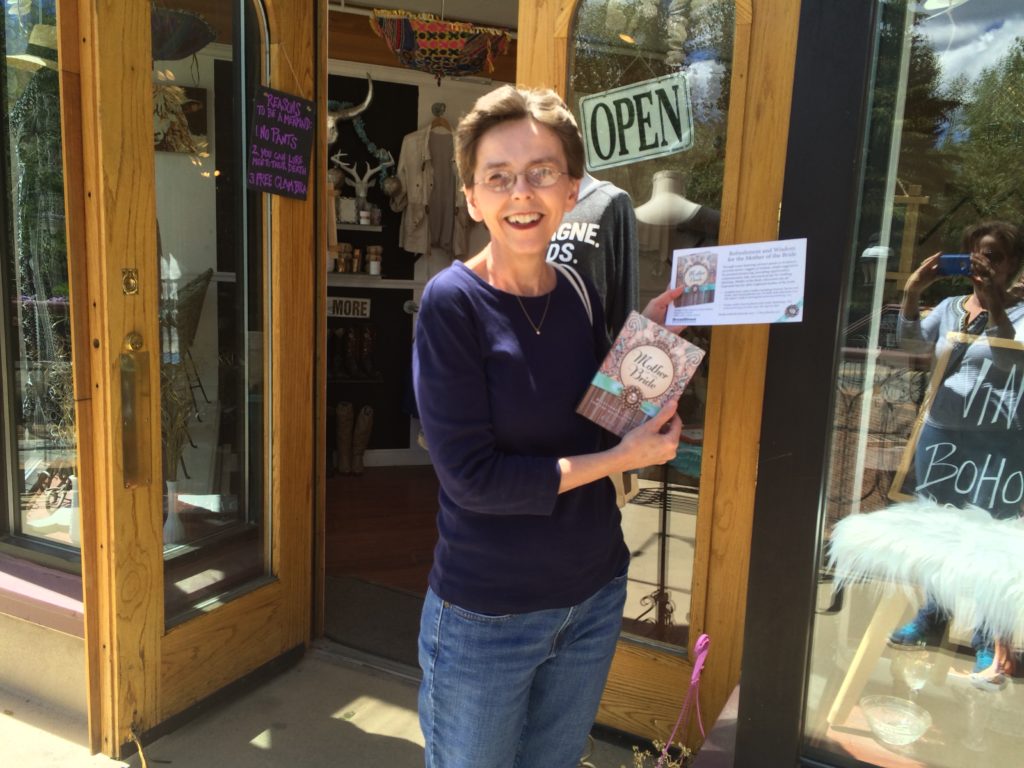 With my book release still fresh, I watched for appropriate shops and introduced the book to shop managers. Authors are ever on duty!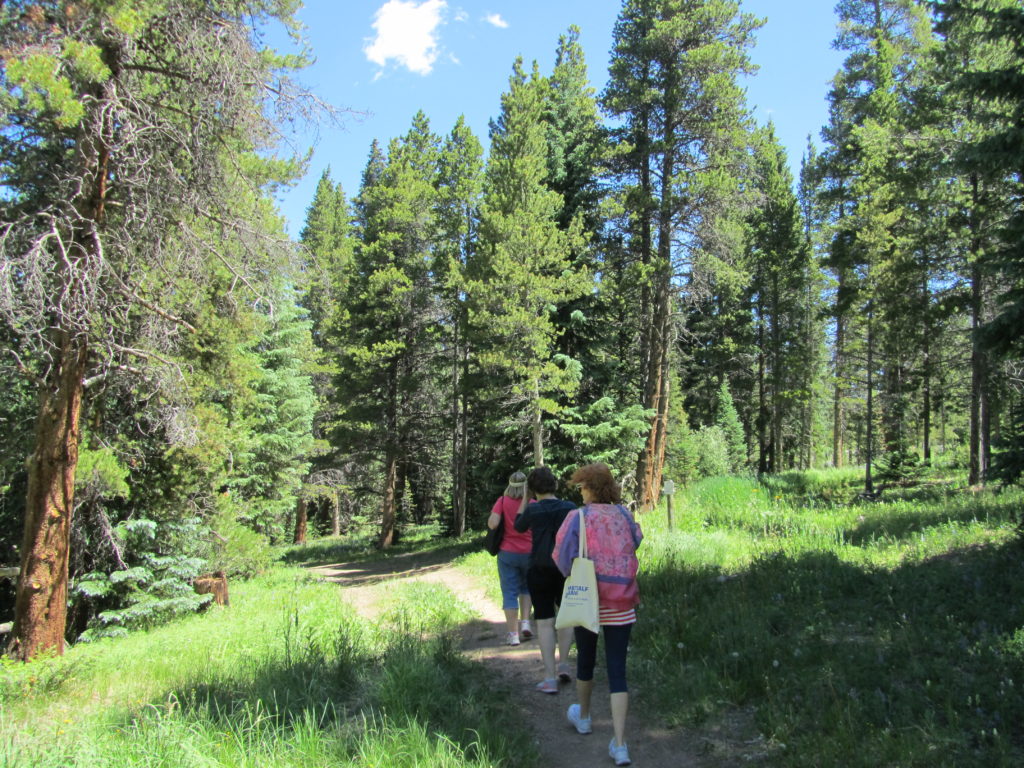 The next day was a hiking day. Off to Cucumber Gulch!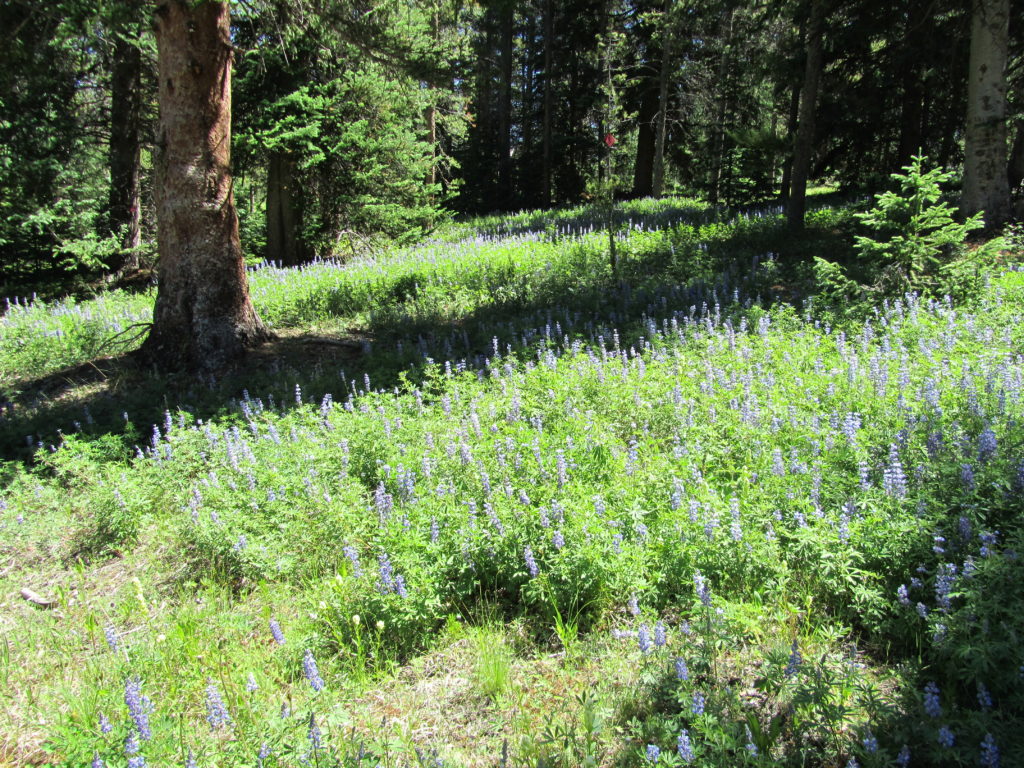 We saw lots of gorgeous wildflowers all week long on our hikes. Can you guess what these are?
We tried to take selfies throughout the week, but it's kind of tricky when you're trying to get four people in the picture :)
We had so much fun riding the ski lift and then hiking on up to the top of Peak 8 in Breckenridge.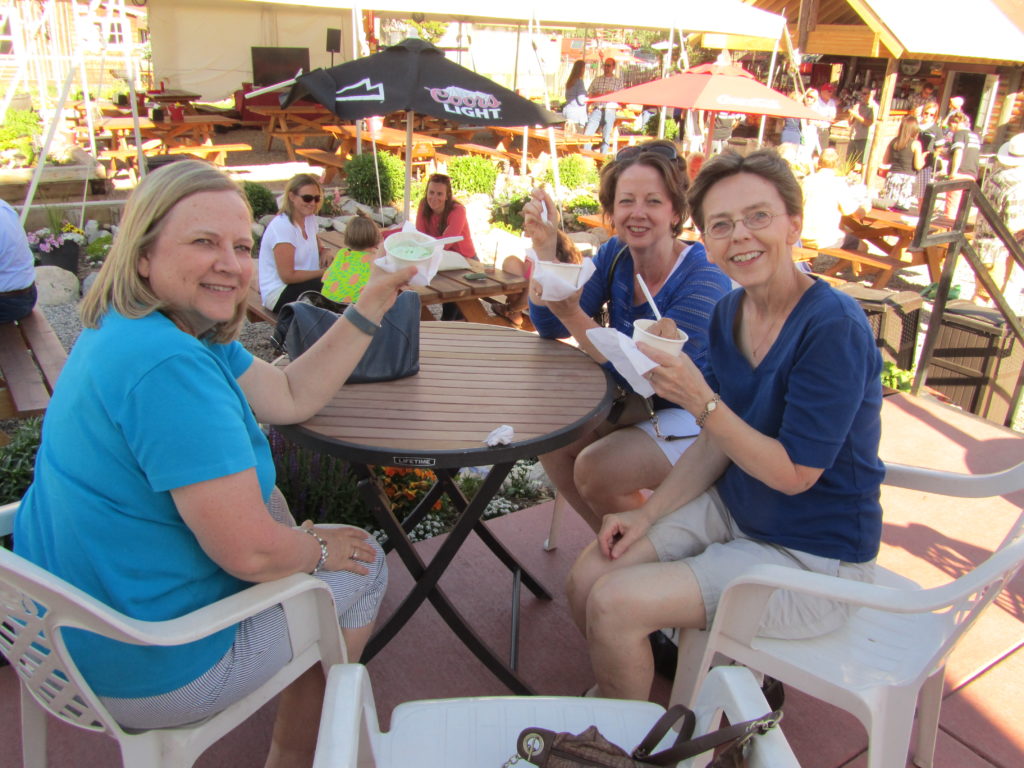 Finished our day in Frisco with homemade ice cream from Foote's Rest Sweet Shop and Eatery. Extremely yummy, especially after our hike to Rainbow Lake!
On our hike up to the top of the mountain at Hoosier Pass we stopped to catch our breath and get some photos. The altitude, steady climb, and steep portions of the trail along with hiking into the wind made it extremely difficult.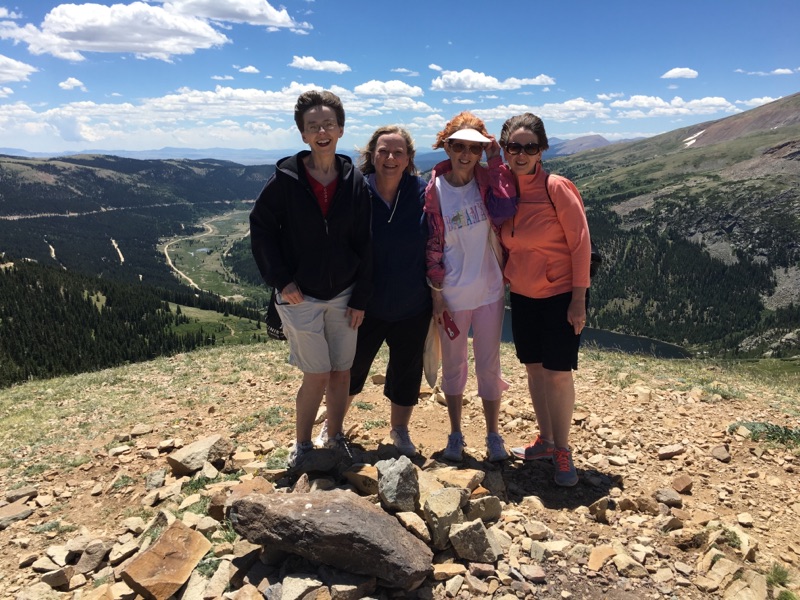 We made it to the top! Very proud and extremely wind-blown! :)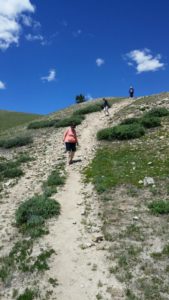 Hiking down was no joke either. Pretty nerve-wracking but we all made it okay.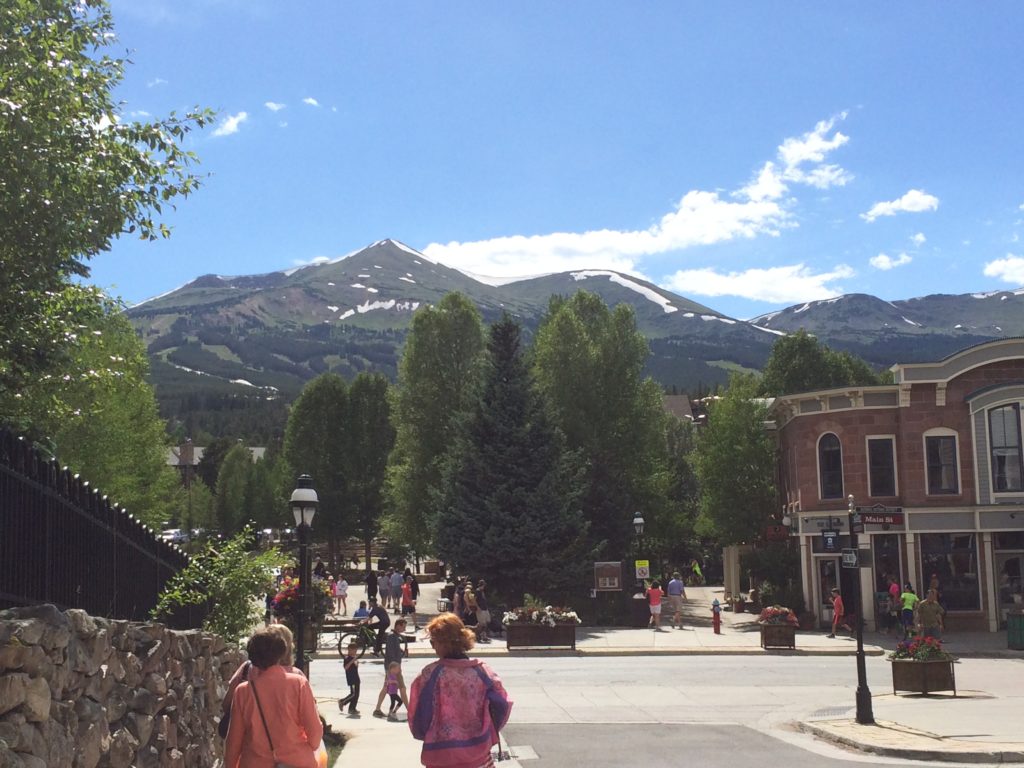 Some of our last views of Breckenridge before we headed home the next morning. What a great adventure and an amazing time together!
"Sing to the LORD a new song, his praise from the ends of the earth . . ." Isaiah 42:10a
*Do you ever take special trips with a specific part of your family?
The next issue of Life Notes, my quarterly inspirational newsletter comes out this week. Sign-up is free and to the right!
*Photos by me or my sisters