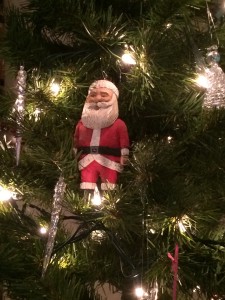 Mother of the Bride, as December dawns, are you feeling a sense of panic rising? If so, that's not surprising. The month of December, in all its holiday flurry, is enough spark a sense of panic in any woman, let alone one who is trying to help her daughter plan a wedding.
Why not give yourself (and your daughter!) a break and agree to put as much wedding planning as possible on hold this month? I realize there may be a few things that are time-sensitive that may require your attention, but everything else can wait. Now is the time to enjoy the holidays with your family, and you don't want to miss opportunities for quiet moments of reflection and worship either.
So Mother of the Bride, enjoy December. I will be posting here the first half of the month, but I'll be taking a blogging break the last half of the month. You take a break, too—beginning now, okay?!
*You might also like to read Time Management: Give Yourself a Break, MOB.
*Why not pop over to my home page and enter the Little Christmas Warmth Giveaway? Deadline to enter is 6 p.m. (CST) on Dec. 9th!
*My photo