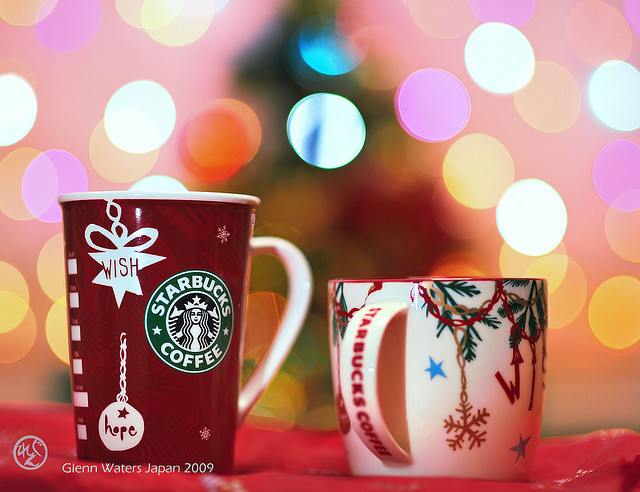 Friends, you know it's not the Christmas season without some sort of holiday giveaway from me, right? As I've told you in years past, I love to play Santa and this year is no different. In fact, I can feel a Ho, Ho, Ho about to burst forth this very minute—and it's only December 3rd!
With merry wishes for the warmth of the season to be yours, I give you the Little Christmas Warmth Giveaway! The winner of this cozy little giveaway will win a $15 gift card to Starbucks. Yummy, huh?
Just leave a comment on this blog post by 6 p.m (CST) next Wednesday Dec. 9, and I'll announce the winner in my midweek post the next day. Any comment will do, but to make it more fun, tell me your favorite warm-me-up drink. Mine would have to be hot chocolate :)
As we warm up our chilled bodies this season with piping hot drinks, let's not to forget to warm up our souls as well. Let's carve out a few quiet moments each day to reflect on the glorious gift of our Savior's birth. As we are touched anew by his great love, our souls will be filled with a true Christmas warmth that will naturally spill out onto others. What do you say? Let's spread the warmth!
"We love because he first loved us." 1 John 4:19
*Flickr photo by Glenn Waters ぐれんin Japan, Creative Commons License