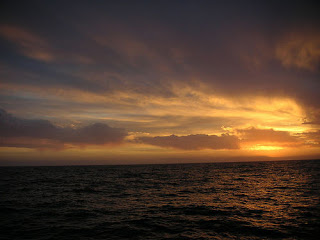 Since this has been one crazy-busy week for me, I thought I'd post a powerful quote I came across this past week in Journey, a women's devotional magazine from LifeWay. Elisabeth Elliot had this to say in her book These Strange Ashes:
"To be a follower of the Crucified means, sooner or later, a personal encounter with the cross. And the cross always entails loss, but loss and death are only the preludes to gain and life…to God nothing is finally lost. Faith, prayer, and obedience are our requirements. We are not offered in exchange immunity and exemption from the world's woes. What we are offered has to do with another world altogether. God's story never ends with ashes".
"The Spirit of the Sovereign Lord is on me, because the Lord has anointed me to preach good news to the poor…to comfort all who mourn and provide for those who grieve in Zion — to bestow on them a crown of beauty instead of ashes, the oil of gladness instead of mourning, and a garment of praise instead of a spirit of despair." Isaiah 61:1a, 2b-3a
What a precious, lifegiving promise. Praise Him with me, won't you? And share if you will — how has God brought about beauty from ashes in your life?
*Flickr photo by eyspahn, Creative Commons License