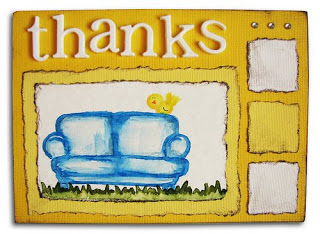 It's time once again for the annual Life Notes Subscriber Appreciation Giveaway! You've gotta love a giveaway tradition, right? Always fun!
The first week in November will mark my third-year anniversary of publishing Life Notes, my free quarterly inspirational newsletter. So to say "thank you" to all of my current subscribers and to encourage new folks to subscribe as well, one lucky Life Notes subscriber will win a $25 gift card to Barnes & Noble.

This is how it will work: All those who are currently subscribed to Life Notes will automatically be entered in the giveaway, and any new subscriber who signs up by noon (CST) Nov. 13 will be entered as well. Sign up is to the right on the blog sidebar. You don't even have to leave a comment on this post — just make sure you're signed up for the newsletter. Easy as that. The winner will be announced in my Sunday evening Nov. 13 blog post.
For those of you who are unfamiliar with Life Notes, here's an overview: Each issue is based on a theme and includes two pieces I've written as well as a couple from fellow writers. Of the pieces of mine that are included, I always use at least one new-to-you piece. The second piece is often new as well (sometimes a poem or an acrostic) and other times it's a piece from my blog archives that you may never have seen. The sidebar includes a quote, a scripture, and a website to visit (all related to the theme), and I also list my writing news that might be of interest to you.
I know I've said it before, but let me say it again. I'm so thankful for each of my Life Notes subscribers — and for each of you blog readers! Many of you are both, and I'm doubly thankful for you. This giveaway is just one small way I can show my appreciation. I wish everyone could win! :)
Is there someone in your life you're especially grateful for right now? Why not think of a small way you can show your appreciation. You'll both be blessed!
". . . I thank my God through Jesus Christ for all of you . . . " Romans 1:8a

*Flickr photo by Lauren Manning