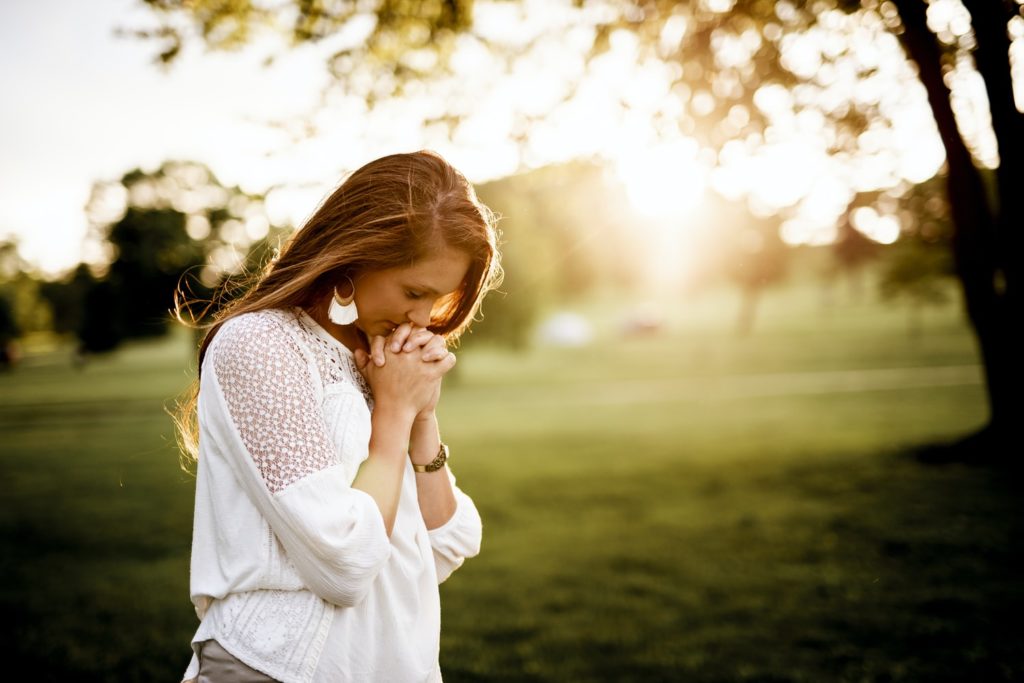 Our minds can easily slip into overdrive when we evaluate all the what-ifs, attempting to figure out every detail and obsessively calculating our next step. It's a temptation we face when we feel deeply concerned about a direction our life is going, or when we aren't happy with a situation we're facing. Some of us are wired this way; we're natural over thinkers. Some of us indulge when we're feeling unusually apprehensive. Either way, this excessive mental activity takes a toll, feeding our worries and stirring up anxieties until our peace evaporates completely.
In the midst of this, God invites us to make a decision that goes against our instincts. When everything in us is whirling and calculating, He encourages us to be still, to step away from every worry and all our mental activity and know Him. Be with Him. Rest in Him. It's a bold step, but not as risky as it may seem, because "the Lord is merciful and compassionate, slow to get angry and filled with unfailing love" (Psalm 145:8).
Our hearts can truly rest in Him knowing He is at work so our minds don't constantly have to be. Psalm 138:8 says, "The Lord will work out his plans for my life—for your faithful love, O Lord, endures forever." When we still our hearts and minds, meditating on who He is and all His awe-inspiring qualities, our inner beings experience the relief of a quiet, peaceful heart.
"Be still, and know that I am God!" (Psalm 46:10)
Lord, I'm sensing that I need to stop all my mental activity: worry, anxiety, fear, all the what-if's, and just be still. God, everything in me wants to work it out or else stress out, but instead I am going to still my heart and my thoughts. I am going to allow myself to be in Your presence and rest in You, knowing You are gracious and compassionate. Knowing that You will work out Your plans for my life. Help me to center my heart and my thoughts and my very life on You. Help me to live vitally connected to You and still on the inside, so that I can always hear You and walk in the power of Your amazing peace. In the mighty name of Jesus, amen.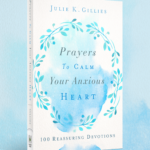 Excerpted from Prayers to Calm Your Anxious Heart: 100 Reassuring Devotions, Harvest House Publishers. Used with permission.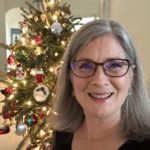 Julie K. Gillies is the author of Prayers to Calm Your Anxious Heart: 100 Reassuring Devotions, From Hot Mess to Blessed, and the devotional Prayers for a Woman's Soul. She is the joyful wife of Keith, mom of three adults and Grammy of five. She loves baking from scratch, any day without humidity, and hanging out with the entire family, especially on days when her house is clean. For FREE resources and to connect with Julie, visit: www.JulieGillies.com
*The next issue of Life Notes, my quarterly inspirational newsletter with a giveaway in every regularly scheduled issue, will come out in early November. Sign-up is FREE and to the right! (If you're on a mobile device, scroll to the bottom of the screen and click View Full Site to find it.)
*For info about my book Mother of the Bride check out my Books/My Work page.