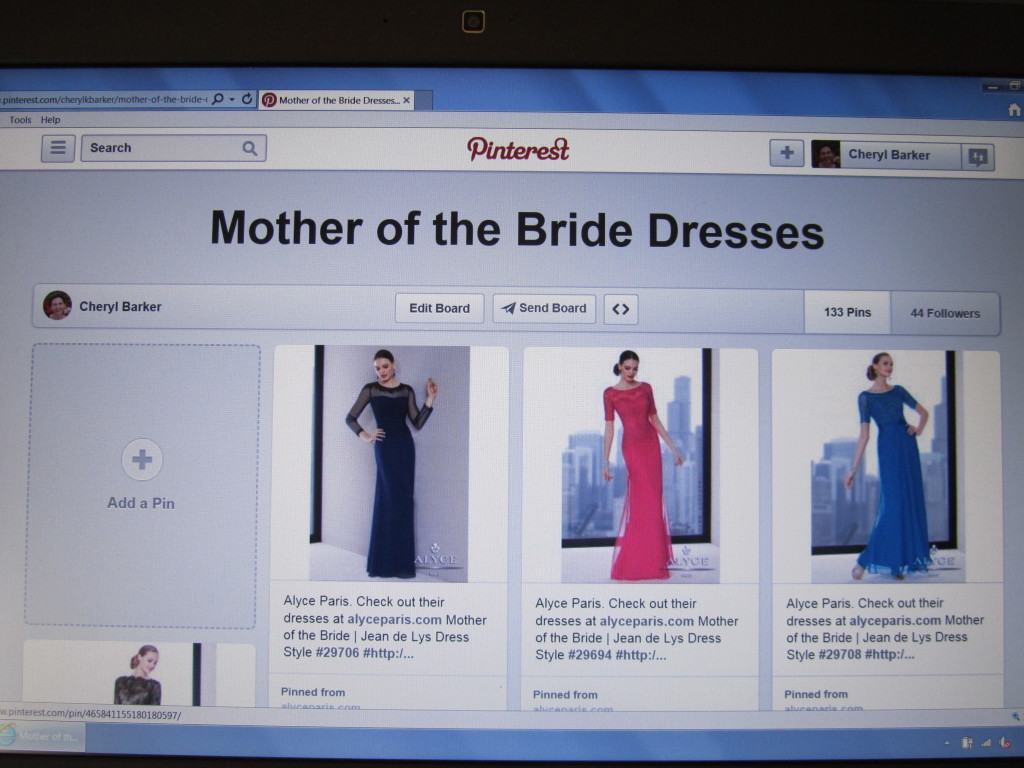 Mother of the Bride (or Groom), finding your dress for the big day can be slightly overwhelming, can't it? Finding one that will flatter you that comes in the right color, the right style, and at a price you can find afford is no small feat. Plus, it's a feat that needs to be accomplished amid a plethora of other tasks. Whew!
Maybe Pinterest and I can help make your dress-shopping job a little easier. How about shopping for your dress via my Mother of the Bride Dresses Pinterest board?
I currently have 133 dresses pinned so that should provide a good start to your search, huh? If you see one you like, just click on the dress, and it will take you to a page that has a "Visit Site" button. Click on that button and it will take you to the original site where you'll find all the details about the dress you're interested in.
Even if you don't want to do your actual purchasing online, looking through options on my Pinterest board might help you discover the style that most strikes your fancy. In just a few minutes, you'll be able to see many of the choices that are out there. Just take note of the features and the designers that you most like and go armed with that info when you hit the stores.
Good luck, MOB, as you hunt for your dress. I hope my Pinterest board helps!
*You might also like to read MOB Dress Shopping Idea: An In-the-Meantime Dress.
*My photo