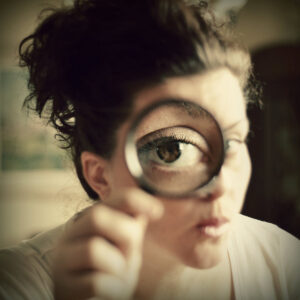 Sometimes we have a tendency to label or pigeonhole people according to our perceived view of their weaknesses or flaws.
Just think of how we identify others at times, either in our thoughts or in actual conversation. We say things like oh, she's the heavy one, the homely one, the ditzy one, the gossip. Or he's the string-bean, the nerd, the boring one, the loser. Unfortunately, unless we've taken time to look beyond the weaknesses or flaws, we tend to think of them in terms of these not-so-flattering labels.
Even Thomas, one of Jesus' disciples, has been remembered down through the ages as doubting Thomas. Yes, he did in fact express doubt when told about the resurrection of Jesus, and that event is detailed in John 20:24-29. Unfortunately, that's how most of us remember him.
However, Thomas also displayed great courage. When Jesus wanted to return to an area where the Jews had previously threatened to stone him, the other disciples questioned Jesus about wanting to go back. Thomas, on the other hand, said, "'Let us also go, that we may die with him.'" (John 11:16b)
Maybe it's time that we look beyond Thomas's weakness and notice his strength—and maybe it's time we do that for others as well. Let's take time to look past whatever weakness or failure we see at first and look for the best in one another. Let's be overheard saying things like oh, he's the brave one, the funny guy, the giver, or she's the creative one, the kind one, the peacemaker.
Yes, let's look past the weaknesses. Let's look through eyes of love. Let's look beyond.
"Therefore encourage one another and build each other up . . ." 1 Thessalonians 5:11a
*What do you hope people see when they look beyond your weaknesses?
*Flickr photo by Flood G., Creative Commons License