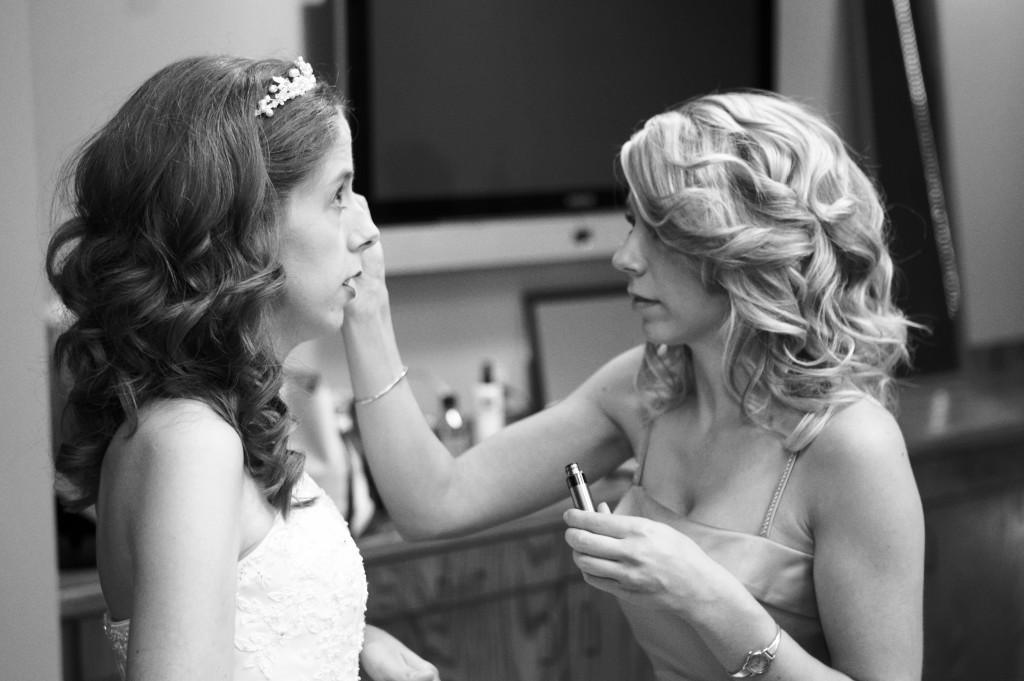 Wedding Day has dawned, and it's time to make the bride beautiful. This is a day every bride would love to be pampered and treated like a princess, with one person after another seeing to her every need as she makes herself ready for her groom.
Making the bride look and feel like a princess doesn't come without cost, though. Of course, the gown and accessories are in a financial bracket all their own, but they are ready to go come Wedding Day. The expense of the final primping—the hair, make-up, manicures, and pedicures—that takes place on Wedding Day (nails possibly the day or two before) can add a hefty last-minute addition to the ever-growing total expense column on the bridal budget sheet.
So, Mother of the Bride, how can bridal primping be accomplished when you're trying to hold expenses down? This is one of the times to call on friends and family. This is when you and your daughter put your wedding-planning heads together and think of the perfect people you can ask to help you.
Do you have other daughters or does the bride have bridesmaids or friends who are especially good with applying their own make-up or doing their own nails? My younger daughter Kelli served as make-up artist for her big sister Kristin (above). Do you have friends or family members who are hairdressers? Each one would probably love to be enlisted to be on your sweet daughter's fairy godmother team on Wedding Day. If someone you'd like to ask isn't a particularly close friend but could do an amazing job, you could see if she'd like to provide the service as wedding gift. This could be a win-win for both of you.
Making your darling daughter beautiful on her wedding day while trying to adhere to your budget is possible, MOB. Assemble your team of assistants, sprinkle some fairy dust with plenty of smiles and yummy treats on hand, and treat your daughter like the princess she is. Everyone will enjoy!
*What are some great hair or make-up tips for Wedding Day?
*Photo by Chris Humphrey
*This will be my only post this holiday week. Let's enjoy the week with our loved ones!