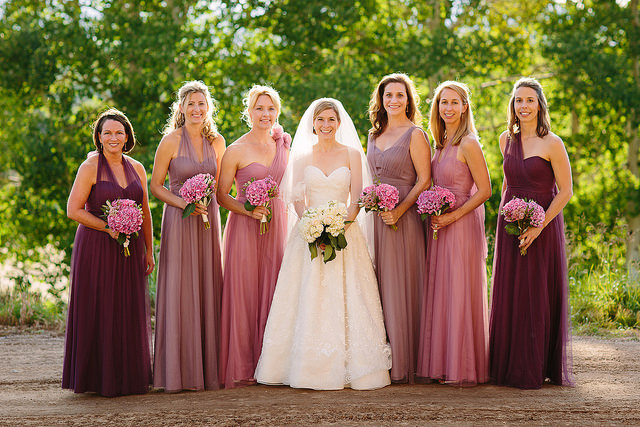 Mother of the Bride, did you know that some brides have their maids rent their dresses? The groom and his guys will probably be renting their tuxes so maybe your daughter would like to look at the rental option for her girls, too.
Bridesmaids dress rentals can be handled online and the process you follow depends on which company you go with. I haven't had personal experience with renting bridemaids dresses, but the sites I looked at approach it in similar ways—you make your choice, place your order, they ship to you, and you ship back—postage paid and dry cleaning included. Check each company's policies for specific details.
Two possible companies to go with are Vow to Be Chic and Rent the Runway, but you may find others with a simple Google search. You can take a closer look at how these two companies handle the process by following these links:
Rent the Runway "How It Works"
Why not mention the rental option to your daughter, MOB, and see if she'd like to explore it. If so, you'll be ready to start her on her search with this information I've shared today. My nephew Cody's bride-to-be Kaitlynn is going with the rental option and told me all about it. Hope it works great for you, Kaitlynn, and for your sweet girl too, MOB, if she so chooses. Good luck to all!
*You might also like to read Green Wedding Trend: Rent and Borrow More Items.

*The new issue of Life Notes, my quarterly inspirational newsletter, comes out in early February. One lucky subscriber (new or current) will receive a Starbucks gift card and a signed copy of my book to use personally, give as a gift, or donate to a library. Sign-up is free and to the right!
*Flickr photo by cat mayer, Creative Commons License