If you know me, you know Summer Photo Fun wouldn't be complete without featuring a few feathered friends. Since getting a different camera with a great little zoom lens a couple of years ago, I've had all kinds of fun taking photos. And since birds are always nearby and provide lots of photo ops, I've developed a real interest and appreciation for the amazing creatures they are. What an awesome Creator our God is, huh?
I took most of these photos right here in my own yard. I don't have to go far to enjoy one of God's niftiest creations. After all, birds fly! Wouldn't it be fun to be able to fly wherever we wanted to go? Plus, birds sing! I love to listen to their music. Just look at the cardinal above on our basketball goal belting it out for all he's worth.
So here they are—birds, birds, and more birds. Enjoy!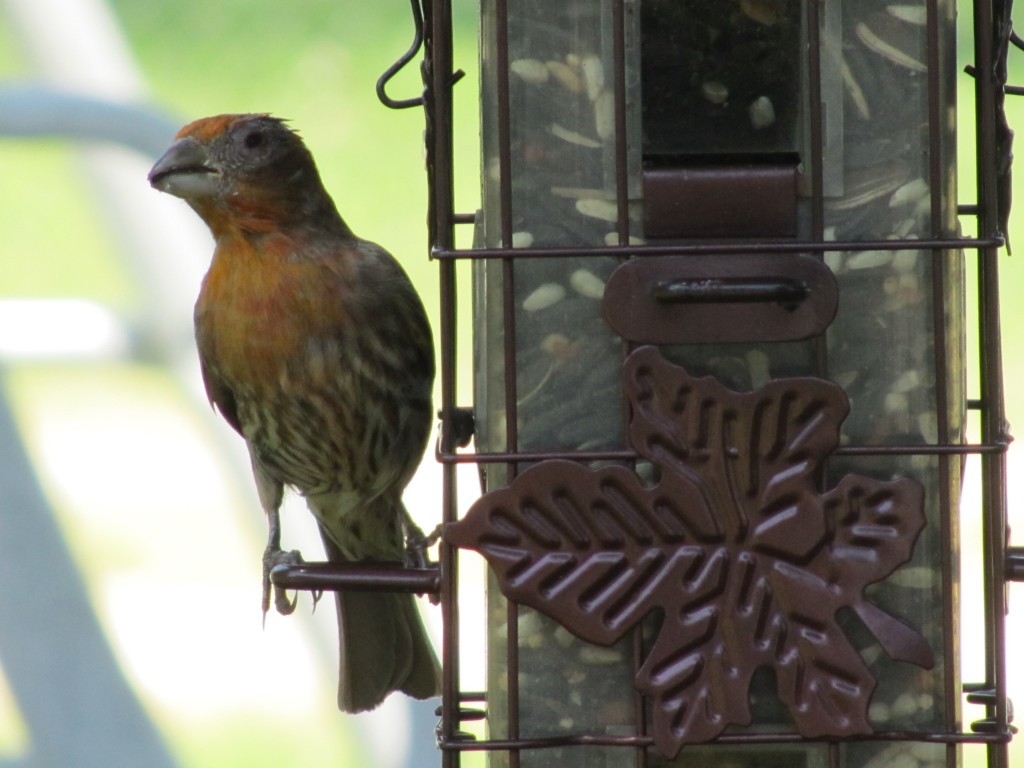 This male House Finch let me get super close to snap his photo.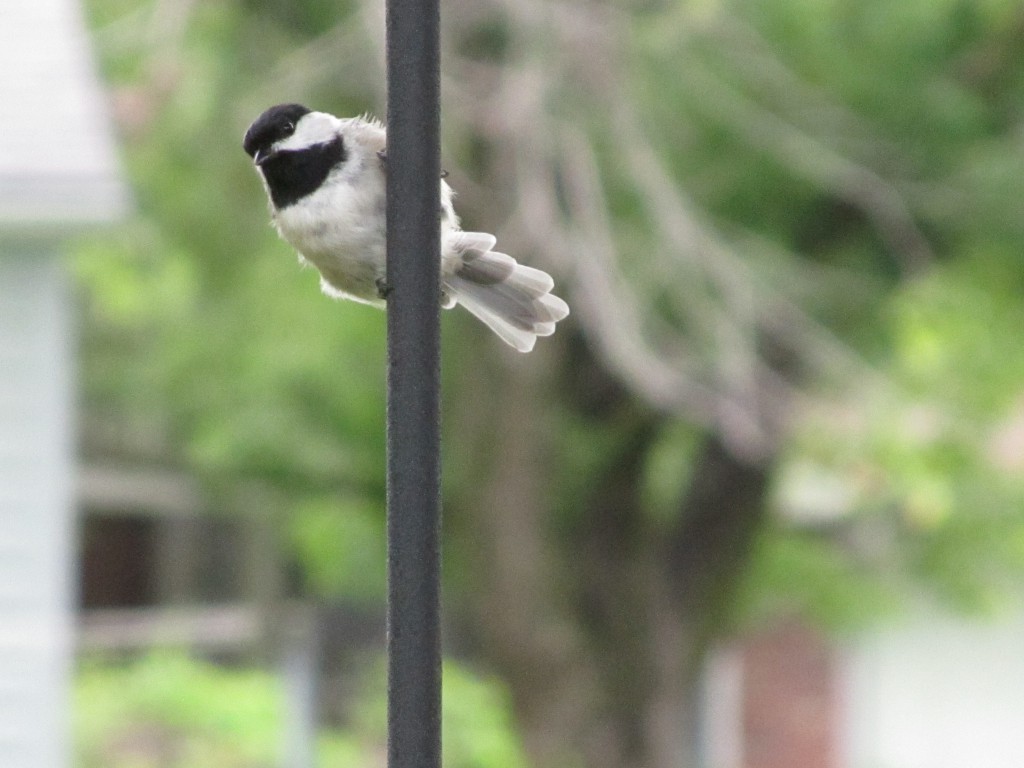 Hello there, my little Carolina Chickadee!
The Blue Jays really enjoy our bird bath. Isn't this one a beauty?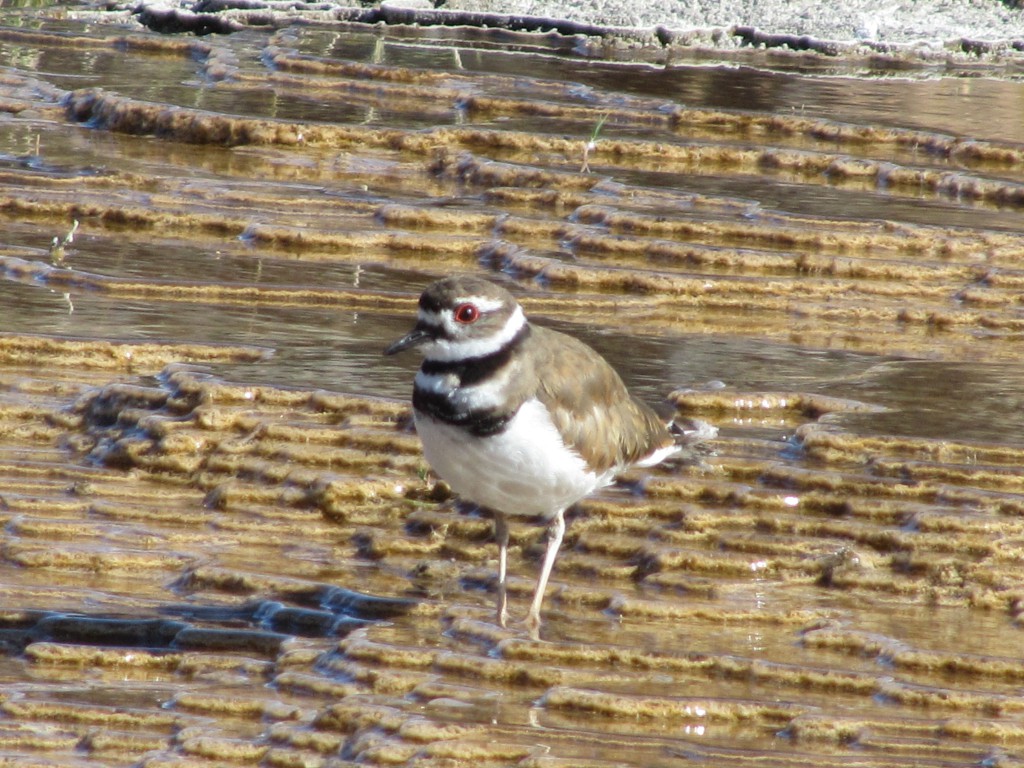 Nope, this isn't our yard. Thank goodness :) Saw this Killdeer up in Yellowstone National Park last summer. Gotta love those long legs.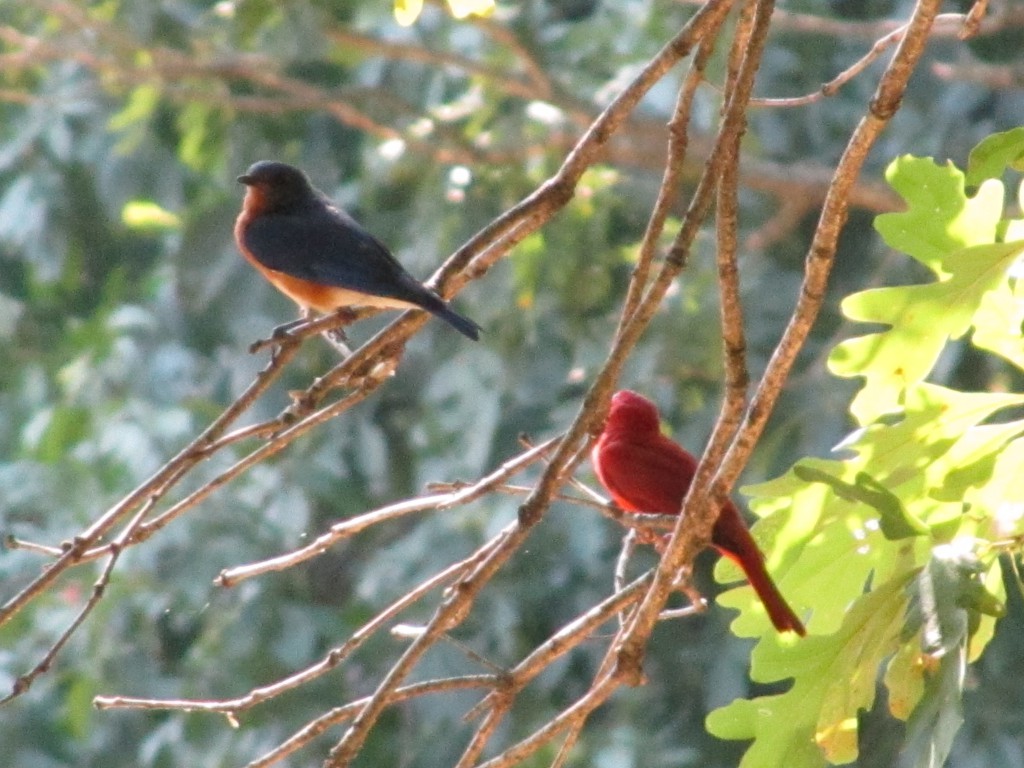 Captured a shot of this male Bluebird and Summer Tanager together at Mom and Dad's last summer.
Look at the sleek Gray Catbird. They also love the bird bath but are not as commonly seen as the Blue Jays.
A pair of White-breasted Nuthatches have discovered the feeder this summer. The chickadees and the nuthatches are not as skittish as some of the other birds.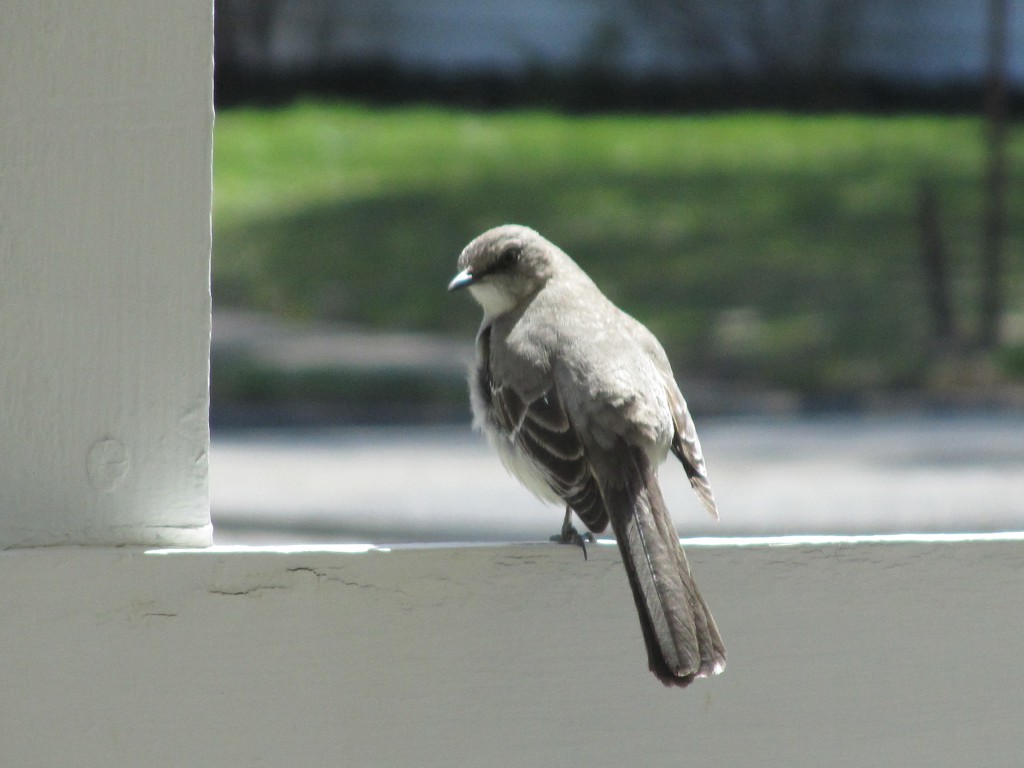 "Are you lookin' at me?" asks this Northern Mockingbird.
And finally, a robin basking in the early evening sunlight. I thank God for allowing us to enjoy the beauty of his creation each and every day!
"'Look at the birds of the air; they do not sow or reap or store away in barns, and yet your heavenly Father feeds them. Are you not much more valuable than they?'" Matthew 6:26
*Do you have a favorite bird? What bird have you seen lately that you usually don't get to see?
*Photos are mine.
*The new issue of Life Notes, my quarterly inspirational newsletter, came out last week. It's not too late to receive it. Sign-up is free and to the right!