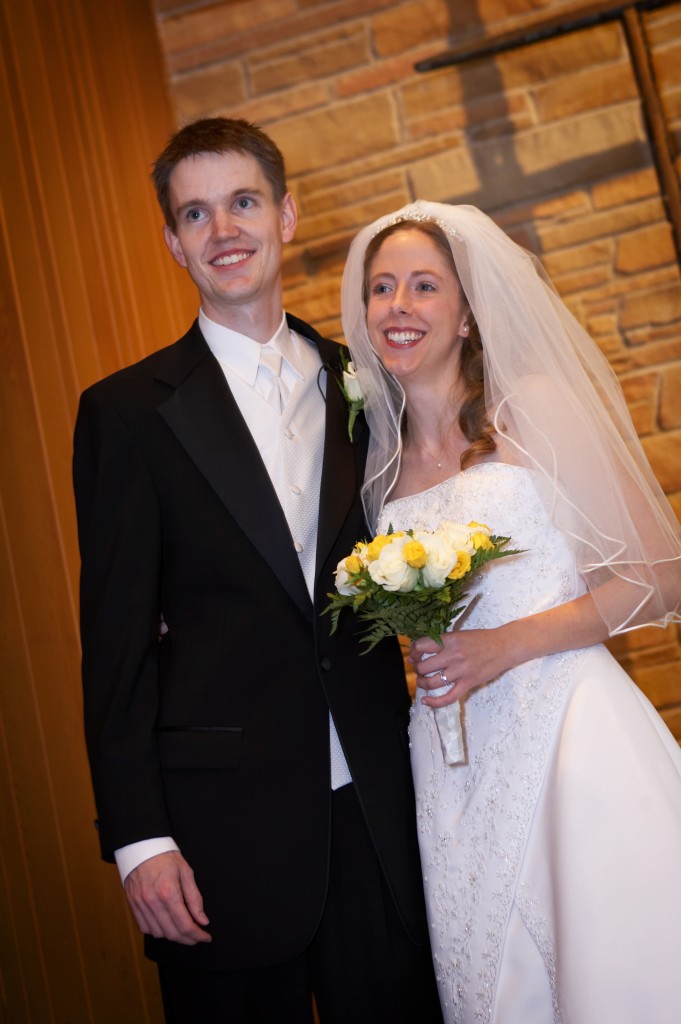 Mother of the Bride, want to suggest a photo idea for the big day that speaks volumes without saying a word? Show your daughter and her beloved the photo above that features the shared faith and firm foundation my daughter Kristin and son-in-law Shawn shared in their marriage from day one.
For couples who share a common faith and desire to build their marriage on their mutual faith and trust in God, a photo that captures that desire in all its beauty is a must-have. Be sure to ask your photographer to add such a shot to his list of photos to take.
Whether the shot features the couple with a cross, a stained glass window, the unity candle, a kneeling bench, or their hands clasped on an open Bible, the message will be the same. Our faith is important to us. Be sure that photo—and message—is captured on Wedding Day, MOB. What a treasure it will be!
*You might also like to take a peek at this fun wedding photo idea—The Corner Shot. 
*The next issue of Life Notes, my quarterly inspirational newsletter, will come out in early May. Sign-up is free and to the right!
*Photo by Chris Humphrey