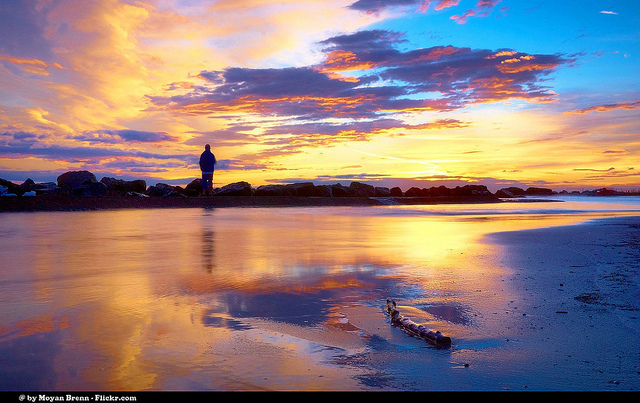 Do you have a dream? If so, be encouraged by my post today. Over seven years ago I wrote a piece called "Dream Like Crazy" for my very first Life Notes newsletter, and the dream I shared in that piece is in the process of coming true right now. That's right, my first book will be released on July 1st!
So won't you read "Dream Like Crazy" today and rejoice with me at how God is honoring the dreams of little ordinary me. Hope it encourages you to pursue those dreams of your own!
Dream Like Crazy (written in November 2008)
Are you a dreamer? I am. When I sleep, I dream like crazy, but for the past several years, I've become a dreamer of a different sort. I'm a writer now, and writers have to be dreamers. Not only do we have to dream up ideas and words, we must have vision—dreams and goals—if we hope to have our work published.
My writing dream didn't start until I was 40 years old. Just as the world was telling me I was over the hill, I saw a new hill to climb. And even though I've had to take a couple of detours along the way, I've been climbing slowly but surely ever since. One step at a time.
The dream to touch other lives through my writing has grown over the years. When I began, I just hoped to have some articles and poems published, but within a few years, a desire to write a book took root as well. Now I have more than one book project tumbling around inside my mind and out onto my keyboard. I continue working at my ongoing goal of having more of my work used in various publications, compilation books, and on greeting cards, but now my dream encompasses seeing books of my own published as well.
A book sounds like a pretty big dream for a small-time gal like me, doesn't it? Especially given the fact that my over the hill 40th birthday is now a distant memory. You know what keeps me pressing on, though? I believe God has given me my dreams and called me to write. I'm just following his lead.
As far as traditional book publication goes, I know the odds are stacked against me. In the publishing world, the market is more competitive than ever before. Some might say, "Why bother? Why go to all that effort? You'll probably never get a book contract." And you know what? They may be right. If so, I'm okay with that. I still feel incredibly blessed to have any of my work out there touching the lives of others.
Even so, I'm not ready to give up my dream of book publication. Those voices could be wrong. Jesus said, '"…with God all things are possible…'" (Matthew 19:26), and after all, God is the One who has given me my dreams as well as the ability to write. I'm just getting ready for his blessing. Just doing my part to see my dreams become reality!
*Do you have a dream? Take it to the Lord and get ready for His blessing!
*Sign-up for my free Life Notes newsletter is free and to the right!
*Flickr photo by Moyan_Brenn, Creative Commons License