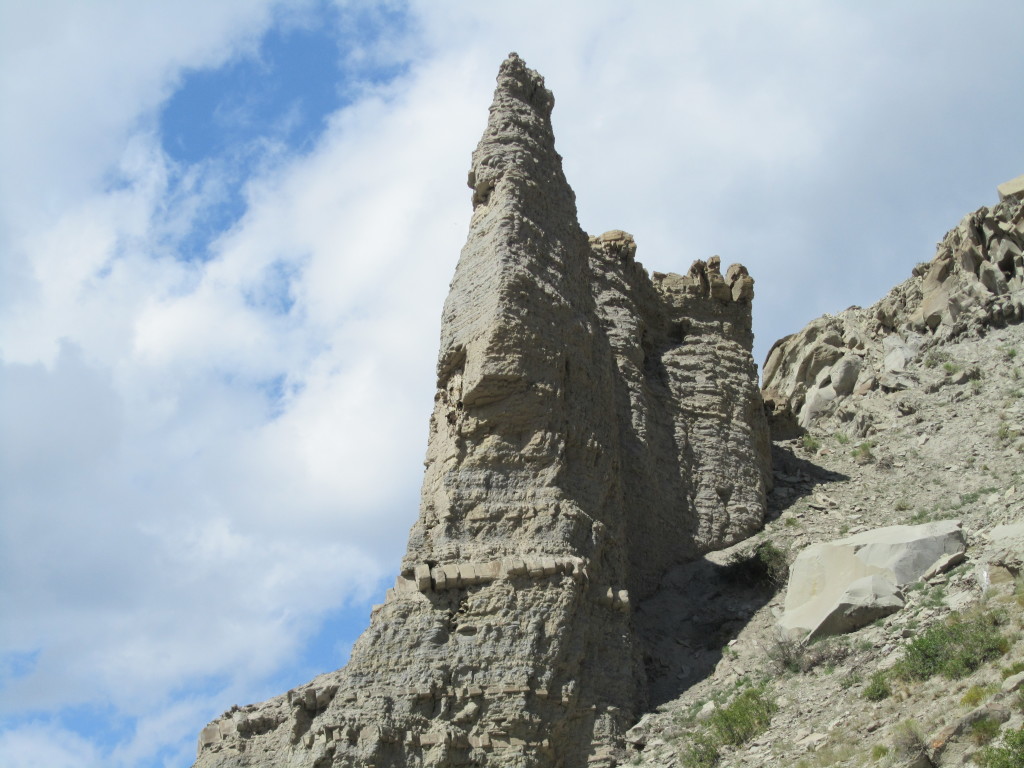 We kicked off Summer Photo Fun 2014 earlier this week with a "Caption This" post so how about continuing with a "Name This Location" challenge? Let's just say it will test either your world-traveler status or your observation skills, huh?
Now before you complain that I'm asking you to identify a rock outcropping, take a closer look. This is a very distinctive rock formation, isn't it? Have you seen it before? Or maybe a photo of it?
So tell me, where were you when you saw this unique handiwork of our amazing Creator God? Name this location! The first person to guess correctly will win all bragging rights. Woohoo, huh? :)
"'He who forms the mountains, creates the wind, and reveals his thoughts to man, he who turns dawn to darkness, and treads the high places of the earth—the LORD God Almighty is his name.'" Amos 4:13
*My photo
*Take Note: I've changed my comment system to make it easier for some of you who have had trouble with or don't care for the Disqus comment system. Give it a try now. Hope this helps!
*The next issue of Life Notes, my quarterly inspirational newsletter, comes out the first of August. Sign up is free and to the right!