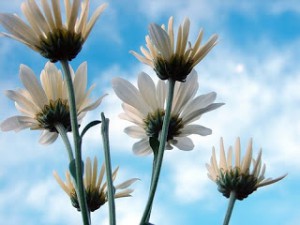 Believe it or not, I got to sneak out of town for the day yesterday. Even though my mother-in-law's lab results Monday showed that her condition is getting even worse, she seemed somewhat stable yesterday morning. I decided to take a chance and head to Tulsa to tend to errands and, more importantly, to attend the writers group I've had to miss in both January and February. I told the assisted living staff and the infusion clinic staff how to reach Don in case of an emergency, and I scooted out the door.
Since we've reached that time of year when you never quite know how to dress here in the Kansas/Oklahoma area, I paid close attention to the 10 o'clock Tulsa weather report on Monday night. The forecast called for a warm day on Tuesday with a high of 82 before a cold front would start moving in around 5 p.m. Since my FCW group meets in the evenings, I made a mental note to throw a jacket in the car and not to count on flip-flops seeing me through the entire day. I even checked the TV station's weather report online the next morning just to be on the safe side. Same report.
Who knew a jacket and shoes and socks would prove to be such a lifesaver that day. The cold front snuck in by late morning, and the only time my flip-flops saw any action was when I put them on for my date with DSW. And no, I didn't find any shoes. Darn! :)
Weathermen, I'm sure, do their best to give us up-to-date, accurate weather forecasts, but sometimes we just can't count on forecasts. The weather has a way of proving to us every now and then that it has a mind of its own. Just when we think we've got it figured out, it makes our piggies scramble for cover.
Today I want to share a forecast with you that you can count on. It's straight out of the Word of God, and because of that, it's true. It's 100% accurate — and it's reliable. You won't be left out in the cold if you're trusting in him. May God bless the reading of his Word.
"'And if I go and prepare a place for you, I will come back and take you to be with me that you also may be where I am.'" John 14:3 (Jesus speaking).
"'Behold, I am coming soon!'" Revelation 22:7a (Jesus speaking).
"For the Lord himself will come down from heaven, with a loud command, with the voice of the archangel and with the trumpet call of God, and the dead in Christ will rise first. After that, we who are still alive and are left will be caught up together with them in the clouds to meet the Lord in the air. And so we will be with the Lord forever. Therefore encourage each other with these words." 1 Thessalonians 4:16-18
Flickr photo by aussiegall, Creative Commons License