Mother of the Bride, when your darling daughter and the love of her life start talking about engagement photos, they might want to consider a night shoot.
Lights always make for beautiful photos—whether city lights, candlelight, twinkling lights, stars, or sunset. Lights add a special touch of romance. And what better time for a touch of romance than for engagement photos?
If your happy couple would like to have some daytime shots as well, check with your photographer and see if he or she would be willing to split the photo session into two 30-minute sessions, one night shoot and one day shoot. You never know unless you ask, right? He may charge a small extra fee to split the session, but it probably wouldn't be too much more.
So MOB, why not suggest an engagement shoot at night? If you do, I see fantastic photos—and a very pleased couple—in your future!
*You might also like to read Engagement Photo Idea: Frame That Moment!, Engagement Photo Idea: Playground Fun, and Engagement Photo Idea: Bike Fun!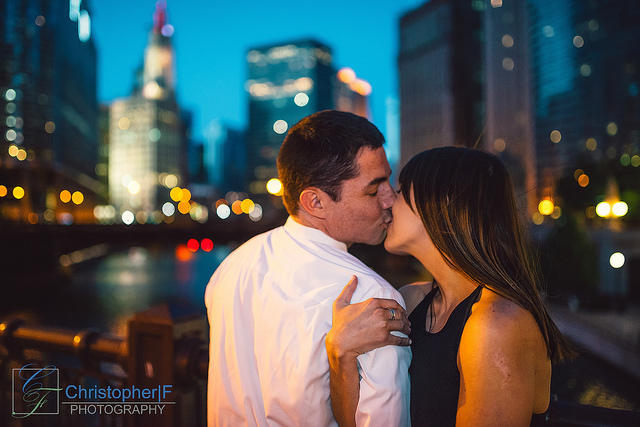 *Flickr photos by Christopher.F Photography, Creative Commons License