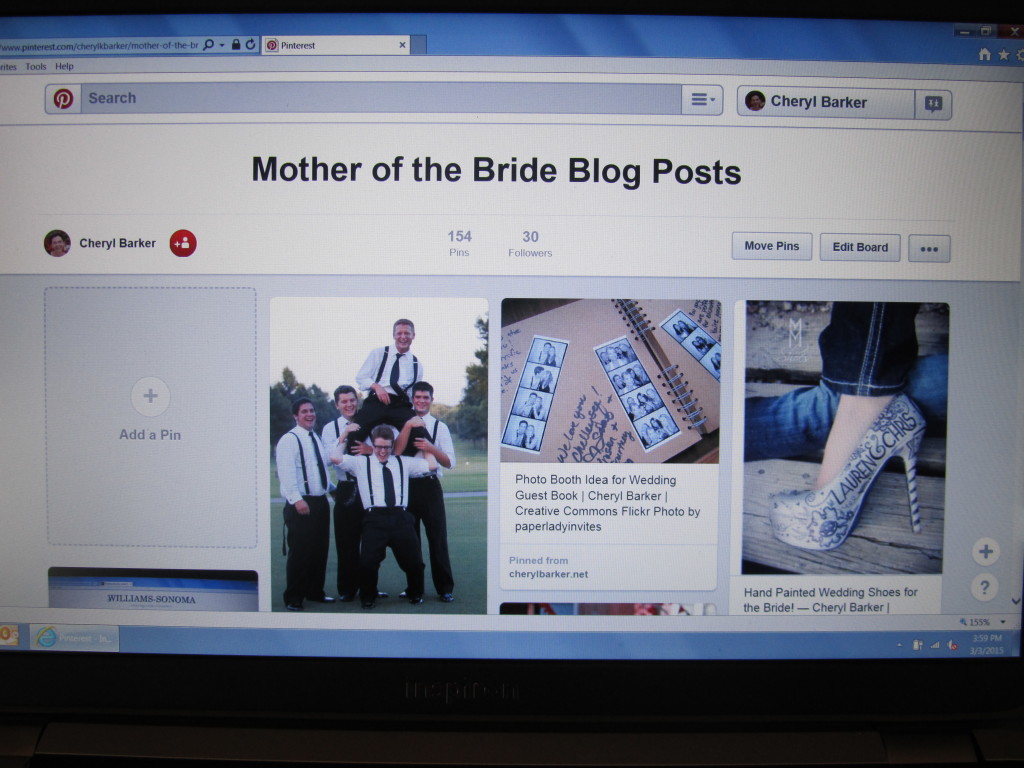 Mother of the Bride, I need to take an early and extended Spring Break blogging break so I thought this would be the perfect time to point you to a visual overview of my entire Mother of the Bride Blog. I'm hoping this will make it super simple for you to catch sight of posts that interest you so you click over to them and quickly find the help you need.
You'll find this visual overview of the blog on my Mother of the Bride Blog Pinterest board. Since I've pinned each post to this board, you can just scroll down and see not only the title of each post but a photo as well. This way if you don't have time to read blog post titles, the photo alone will help you decide what to investigate further.
I'll return with regular blog posts on March 23, but in the meantime, enjoy window-shopping my blog through my blog post Pinterest board. Hope it helps!
Mother of the Bride Blog Pinterest board
*You can also see a complete listing of my blog post titles in the archives section at the bottom of the sidebar to your right. Just click on each year and then each month to get a drop down list of all the titles.
*My photo