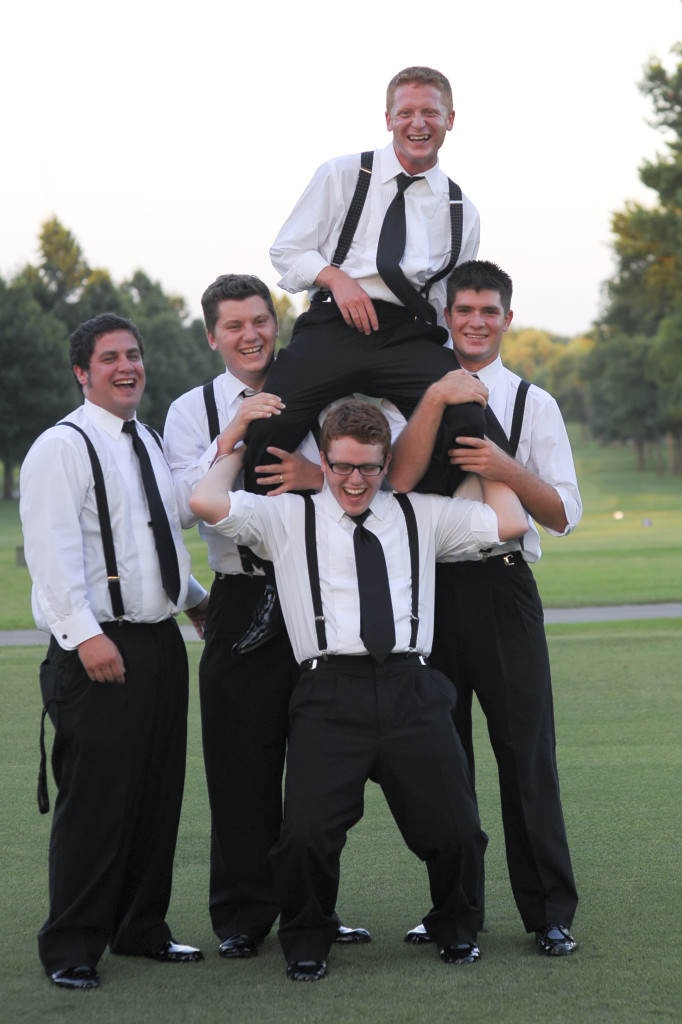 Mother of the Bride, how about this fun after-the-ceremony photo idea for the groom and his groomsmen? Suggest this shot to your soon-to-be son-in-law and I guarantee it will be a hit. Every guy wants to be celebrated like this at some point in their lives. Why not on his wedding day?!
Just ask the photographer to have the groomsmen lift the groom to their shoulders like the victorious hero he is. After all, he did it! He proposed, he made it through the wedding preparations, and he actually said "I do." He got married!
This will be the groom's chance to shine, MOB. Let the boys have their fun and capture it with a photo!
*You might also like to read Wedding Photo Idea: Groom Admires His Bride, Wedding Day Photo Idea: The Groom and Minister, Photo Idea: Bridesmaids Blow the Groom a Kiss, and Wedding Day Photo Idea: Bridesmaids Hold the Groom!

*Photo by Will Flowers