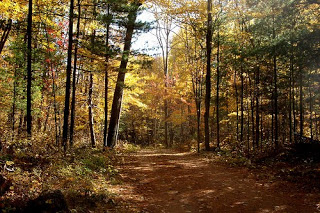 Today's the day! Time to say "thanks" in a mighty big way to one lucky subscriber of Life Notes, my quarterly inspirational newsletter (sign-up to the right). After drawing one name totally at random, the winner of the Life Notes Subscriber Appreciation Giveaway is Keith H! Congratulations, Keith! There will be a $25 gift card to Barnes & Noble on its way to you soon. Wish I could send each subscriber a gift card — I appreciate all of you!
Since I'll be getting ready for Thanksgiving like the rest of you of this week, I won't be doing my usual midweek post. Instead, I'll wish you all a happy holiday today by sharing an acrostic piece of mine that was published in Evangel a few years ago. Hope you enjoy — and have a wonderful Thanksgiving!
A Thanksgiving Offering
"Let them give thanks to the Lord for his unfailing love and his wonderful deeds for men, for he satisfies the thirsty and fills the hungry with good things." (Psalm 107:8-9)
Think of your many blessings, tell God daily you're grateful, talk about what He's done for you, and thirst for a life that pleases Him.
Humbly give glory to the most high God, honor Him for His deeds, hold His name in high esteem, and help others like He has helped you.
Acknowledge the Giver of all you have, appreciate the gifts He gives, ask for His continued blessing, and adore Him every day.
Name God's mercies in your life, notice Him at work around you, nourish your spirit with thoughts of Him, and never forget His kindnesses.
Keep as memories God's wonderful deeds, know His limitless grace, kneel before Him in love and devotion, and knit your heart with His in times of sweet communion.
Sing because of His love so amazing, sacrifice your praise to Him, see the Light behind the clouds, and simply live for His glory.
Anything special you'd like to give thanks for today? Share with a comment!
*Flickr photo by mathewingram, Creative Commons License