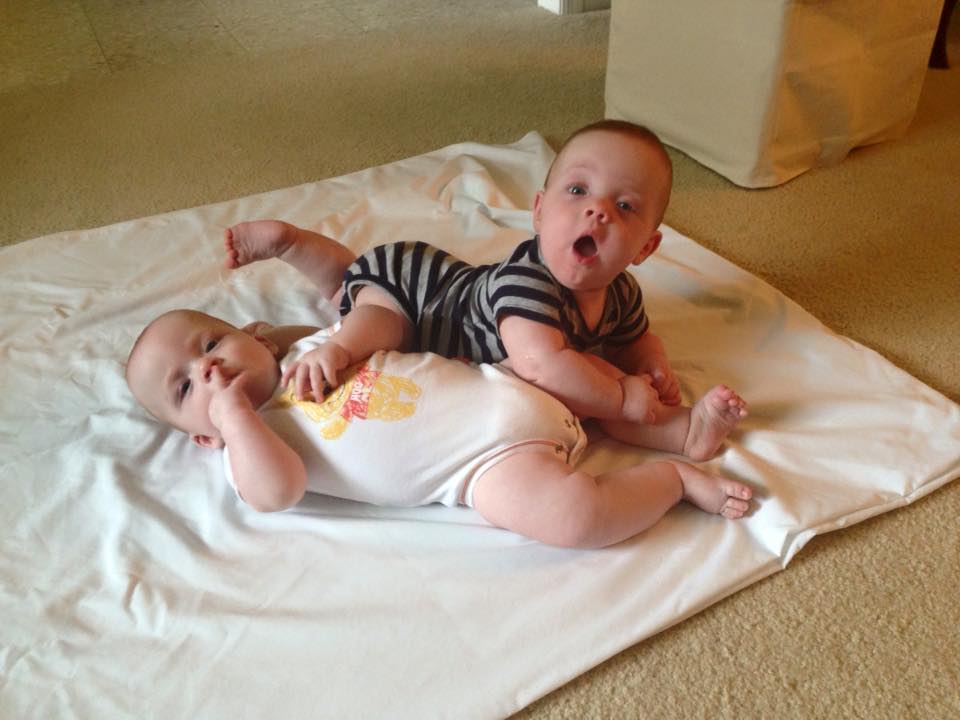 Is it too soon to bring the grandbabies back to Summer Photo Fun? I sure hope not because they are indeed back today :) I can't help it. Just look at them. How can I resist sharing their cuteness with you all?!
Speaking of cuteness, here's the challenge today—how would you caption the cuteness above? Isaiah is once again all up in James' personal space. It's a recurring practice with him. Remember, as I told you in the Summer Photo Fun Kick-Off post, Isaiah is the more excitable one with all kinds of fun facial expressions James is our little laid back guy. One day he may decide to take brother down, though! :)
So what do you say? I look forward to hearing your captions!
"Keep on loving each other as brothers." Hebrews 13:1
*The next issue of Life Notes, my quarterly inspirational newsletter, comes out in early August. Sign up is free and to the right!
*Photo by my daughter Kristin