*Our new set of twin grandsons arrived last week! I will try to have a post featuring them later this week. They have been in NICU so it can be challenging to get good photos. They are doing well, though, and we are overjoyed!
You knew I couldn't let Summer Photo Fun get by without featuring some photos of our sweet grandsons Isaiah and James, right? After all, they are one of the best parts of our lives, and I would be remiss if I didn't share them with you!
So today's the day—here's a little photo fun featuring our first two dearly loved grandsons. They are growing up so fast. What one does, the other has to as well—whether cute or naughty :) And yes, that in itself makes them especially adorable :) Oh how we love them!
They loved seeing the chickens at Aunt Kelli and Uncle Jake's country home in July.
They love playing with the kitchen set that used to be their mama's. Their aprons were made for them by our long-time friend Pam. They love wearing them :)
Of course they're learning a love for music and piano from their musical mama. Notice in the background, shelves have been cleared and other areas barricaded for their visit :)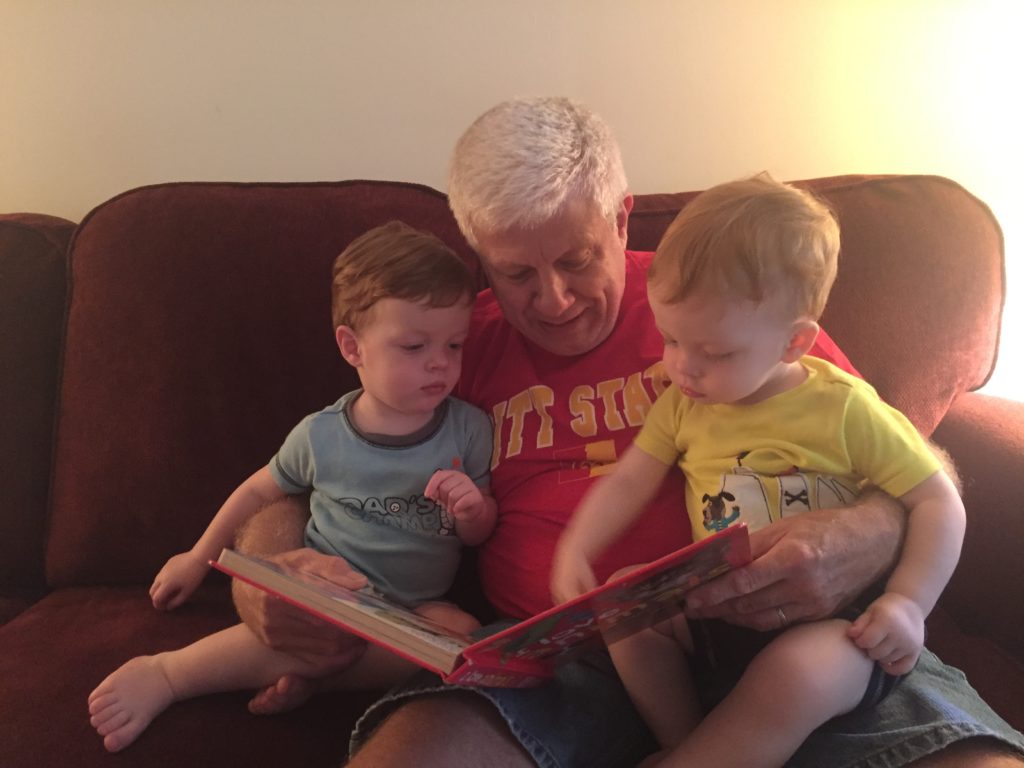 Reading with Grandpa. These boys love books!
Our sweet boys. Brothers and friends for life!
"A friend loves at all times, and a brother is born for a time of adversity."  Proverbs 17:17 NIV
*Do you have brothers and sisters? Do you enjoy a special bond?
*The newest issue of Life Notes, my quarterly inspirational newsletter, came out earlier this month. It's not too late to receive it. Sign-up is free and to the right!
*All photos are mine except for the next to last one. That one is Kristin's.