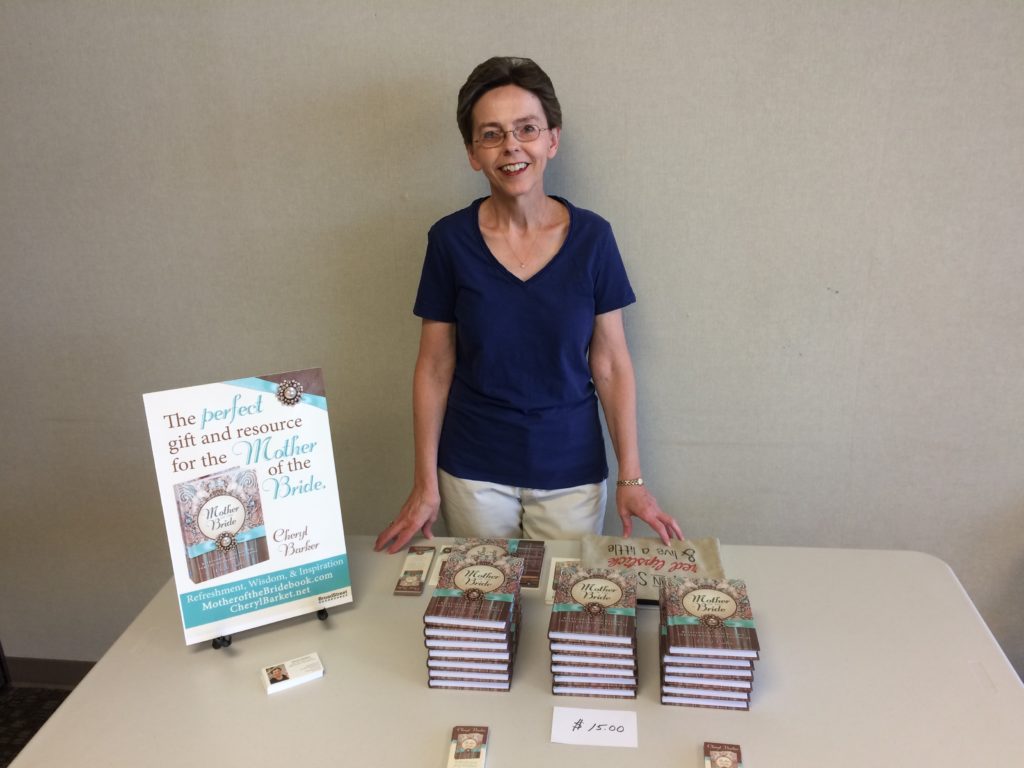 Summer Photo Fun wouldn't be complete this year without featuring one of the most exciting events of my summer—my book launch party!
To be honest, this summer has been an intense one for me, filled with all the work necessary to help launch and market a book. So when Mother of the Bride finally made its way out into the world, believe me, it called for a party!
So today, friends, enjoy a few shots from that special celebration. I'm still in awe and still praising God for allowing me to share Mother of the Bride with the world. May it bless many!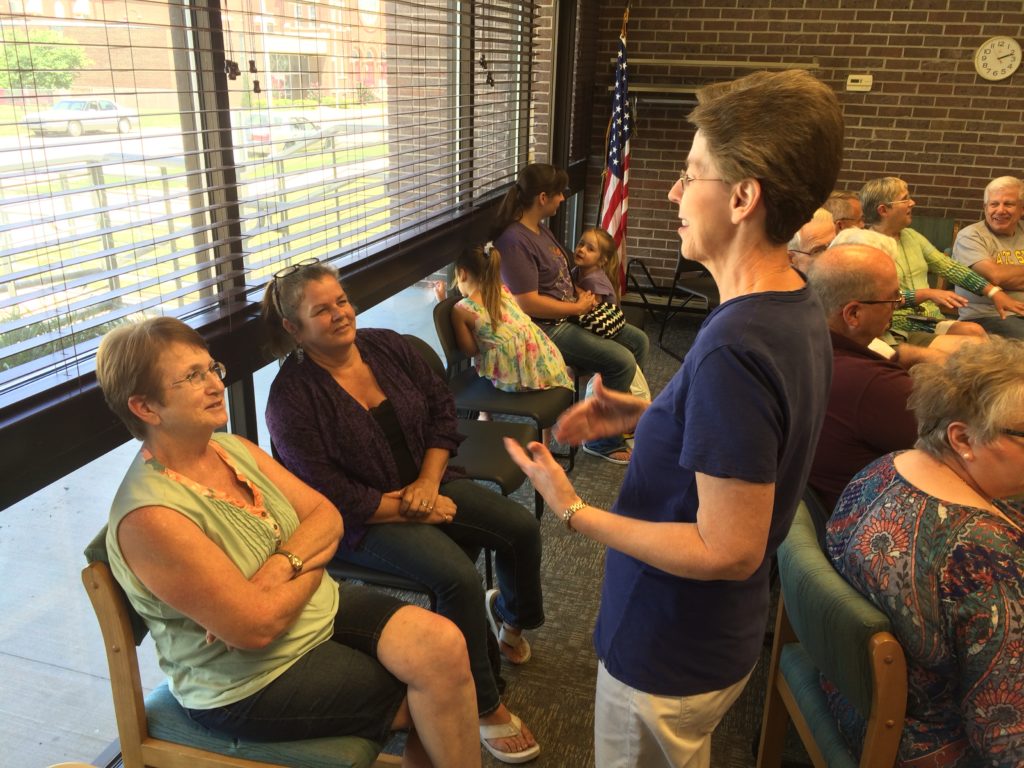 Visiting with long-time friend Pam and my husband's cousin Lyssa.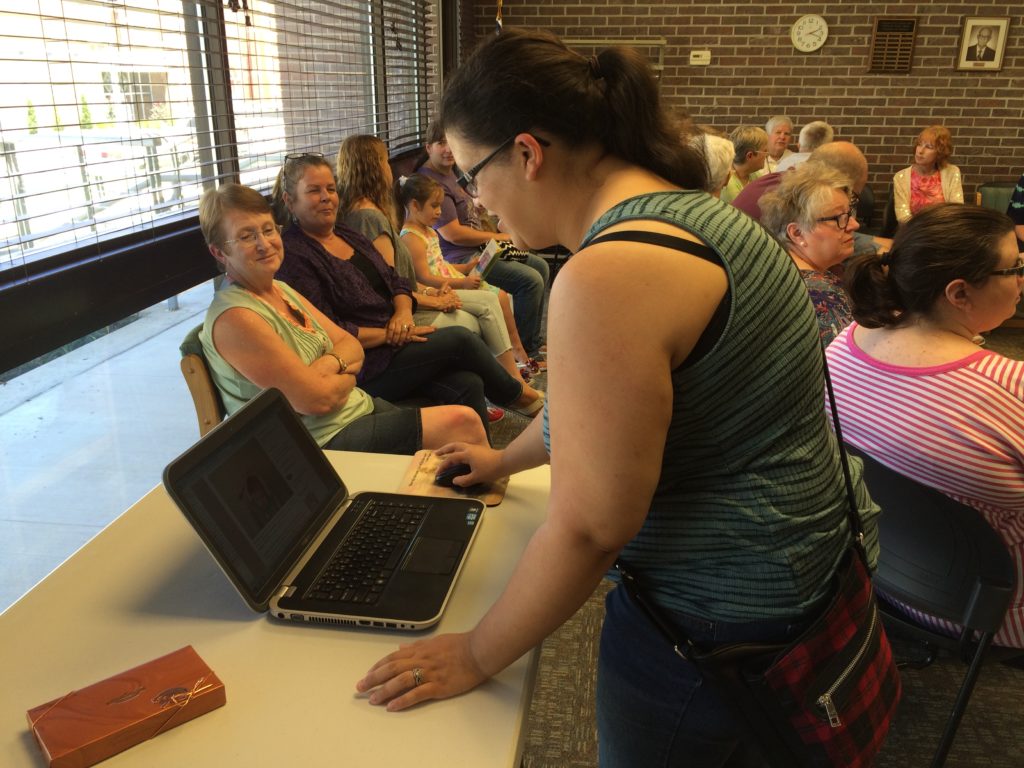 Heather, a friend from church, looking at my website.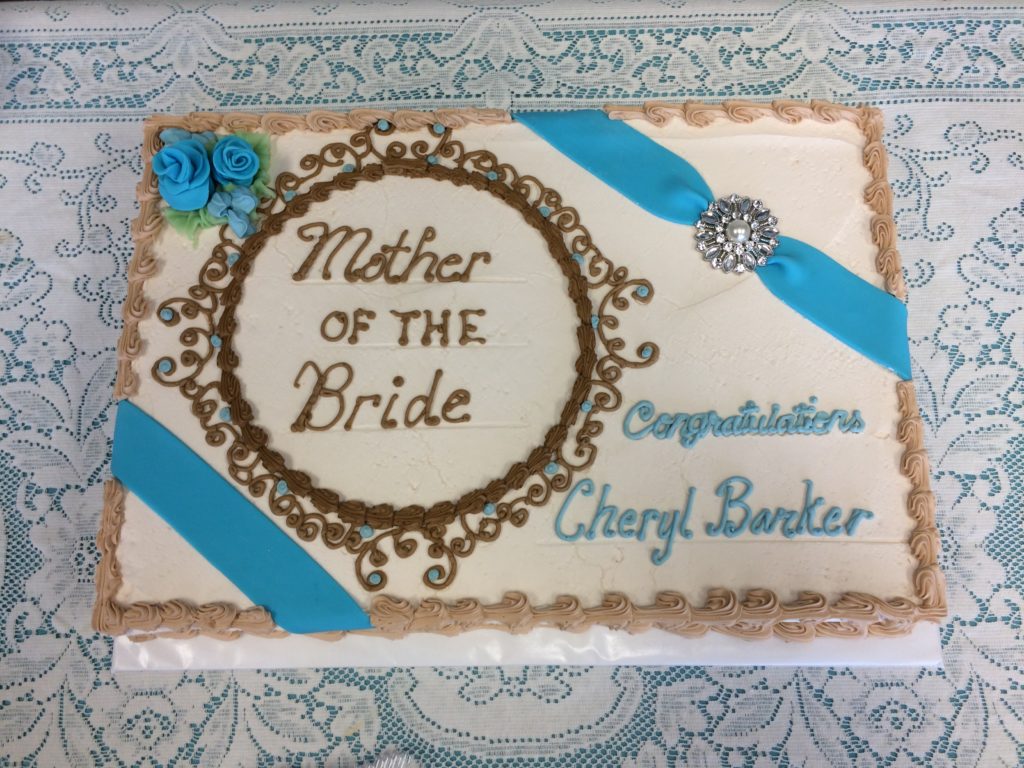 The cake turned out great! Thanks, Becky!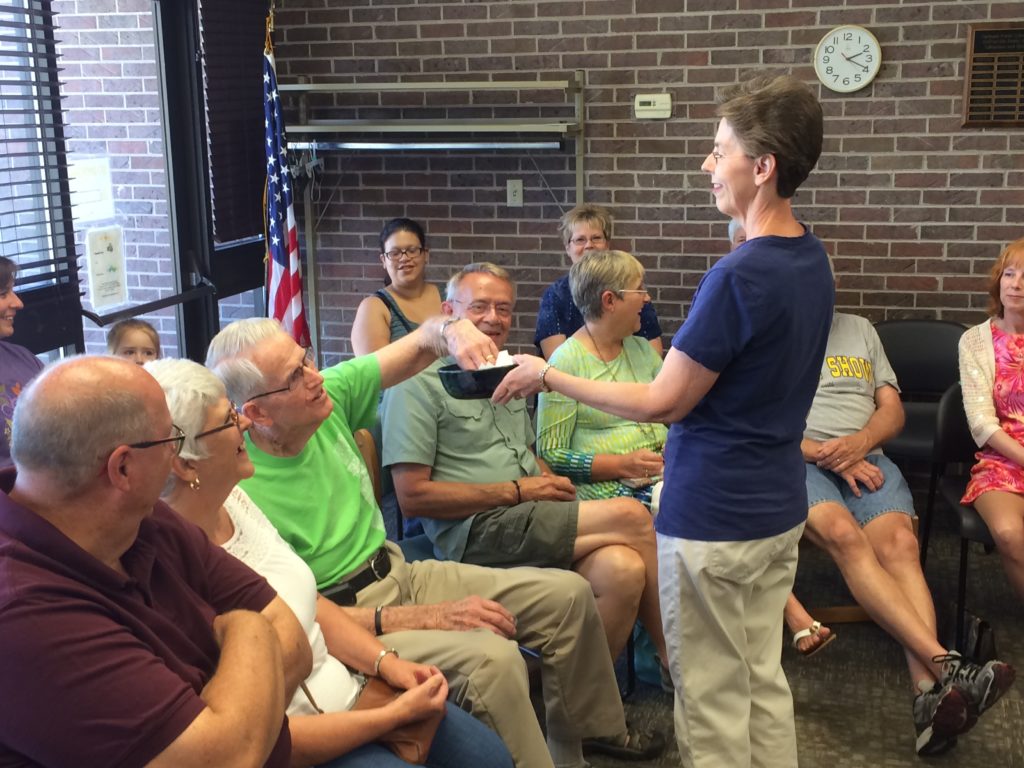 My dad, flanked by long-time friends Lynn and Diane and Larry and Paula, chose one of the door prize winners.
I read a chapter about the father of the bride to help keep the men in the crowd interested :)
Signing books was part of the fun. Thanks, Norma, Janet, and Becky for coming!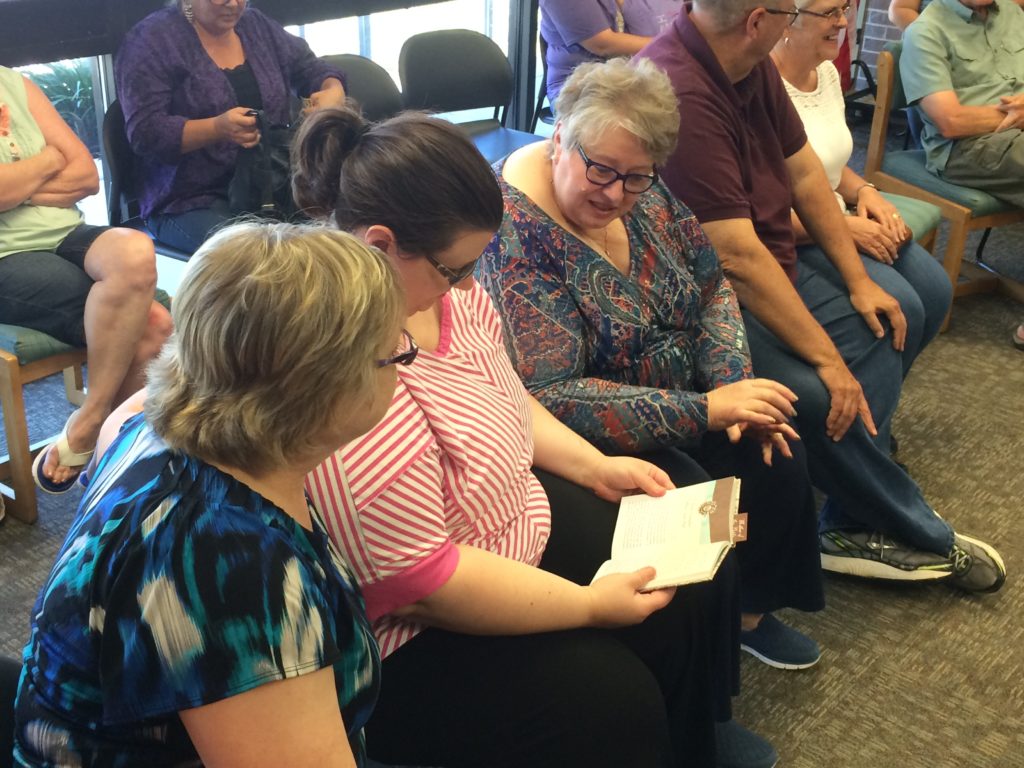 Teri, Cara, and Phyllis looking at the my book with interest. Yay! :)
Two of my sisters, Janice and Carolyn, live within driving distance so could come celebrate with me. I also talked them into serving the cake and punch!
A huge thanks to my daughter Kristin and son-in-law Shawn for being my tech-team extraordinaire throughout my publication journey and also for allowing me to share so freely about their lives in my book. My mother of the bride experience started with them! (Since my other daughter Kelli's due date is drawing closer, she and her husband Jake couldn't travel to be with us.)
Thanks for sharing in my joy today, friends!
"Rejoice with those who rejoice;" Romans 12:15a
*How can I celebrate with you? What blessing has come your way this summer?
*The new issue of Life Notes, my quarterly inspirational newsletter comes out next week. Sign-up is free and to the right!
*Photos by Shawn