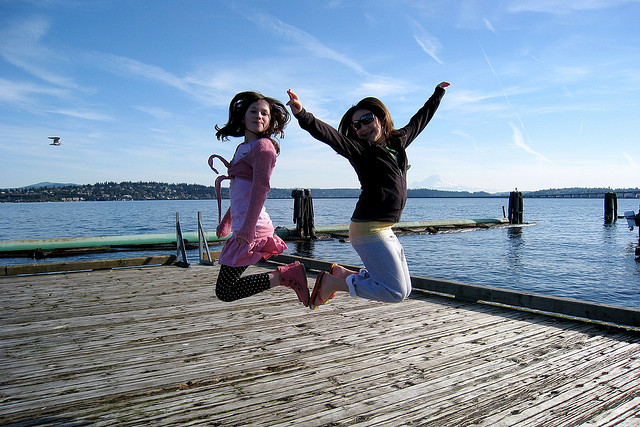 We have a winner for the "Back At It" Giveaway! One lucky reader has some Barnes & Noble love headed her way, and that lucky reader is Kristin! Congrats, Kristin! I'll get the gift card to you asap. Hope you enjoy!
As for the rest of you, I'm not sending you away empty-handed. I ran across a great quote a couple of weeks ago and knew right away that I wanted to share it with you. It offered great food for thought and inspiration as well. See what you think:
"Anything, everything, little or big becomes an adventure when the right person shares it." Kathleen Norris, bestselling poet and essayist
You know what I thought as soon as I read this? I want to be the right person! Anyone else feel the same way?
Lord, help us each one to be the kind of person who can help make life an adventure for others!
"He has told us that you always have pleasant memories of us . . ." 1 Thessalonians 3:6b
*What can we do to be the right person—a person who helps make life an adventure for others?
*Flickr photo by Kyle Taylor, Dream It. Do It.