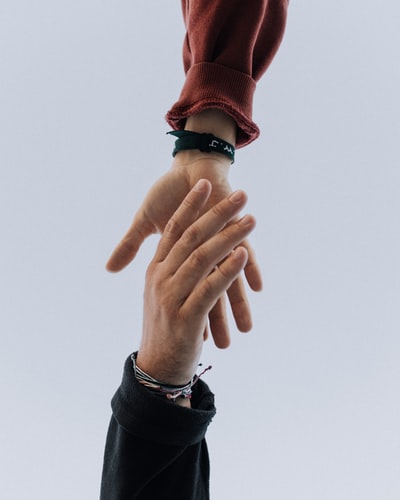 Yes, Virginia, I still select an annual theme word. I know I'm a little late posting it this year, but instead of kicking off the year earlier in January with my theme word post, I decided to share a blessing post. I thought that was more appropriate given the fact we as a nation—and a world—have never been so glad to see a new year arrive. If you haven't read it yet, I hope you'll take a minute to give it a quick read. I think it will indeed bless you!
But yes, for me, starting a new year means it's time to focus on a new theme word. This is the 10th year I've chosen a special word for the year. I've never been big into New Year's resolutions but instead I decide on a theme word to help guide me through the year. It's a practice I highly recommend. I can honestly say it has benefited me time and again.
Serve was the word the Lord kept bringing to my attention near the end of last year so serve it is for 2021. I never know what all the Lord has in mind when guiding me to a new word, but I do think he wants me to continue to serve and bless others through the written word. Also I'm filling a new role this year as I serve as the chaplain for my writers group. I wonder what else God has in store? I guess I'll find out as the year unfolds!
If you haven't done so yet, why not choose a theme word for 2021? I can guarantee that having an over-arching word—a quality, an attitude, or an action—to focus on will help give you direction and help you grow throughout the year. And that is always a good thing, isn't it?
"But be sure to fear the Lord and serve him faithfully with all your heart; consider what great things he has done for you." 1 Samuel 12:24 NIV
*Do you have a theme word or anchor verse for 2021? Please share!
*The next issue of Life Notes, my quarterly inspirational newsletter, comes out in early February. One lucky subscriber (new or current) will receive a $15 gift card to Starbucks and a signed copy of my book to use personally, give as a gift, or donate to a library. Sign-up is free and to the right! (If you're on a mobile device, scroll to the bottom of the screen and click View Full Site to find it.) p.s. If you sign up after Jan. 29th, you will be included in all future Life Notes giveaways but not in this current giveaway.
*For info about my book Mother of the Bride and also my Wedding Inspiration cards, check out my Books/My Work page.
*Photo by Austin Kehmeier on Unsplash